The ever growing collection of Melbourne based, professional sneaker customizer, Sekure D is one that all would be street artists should be keeping a close eye on.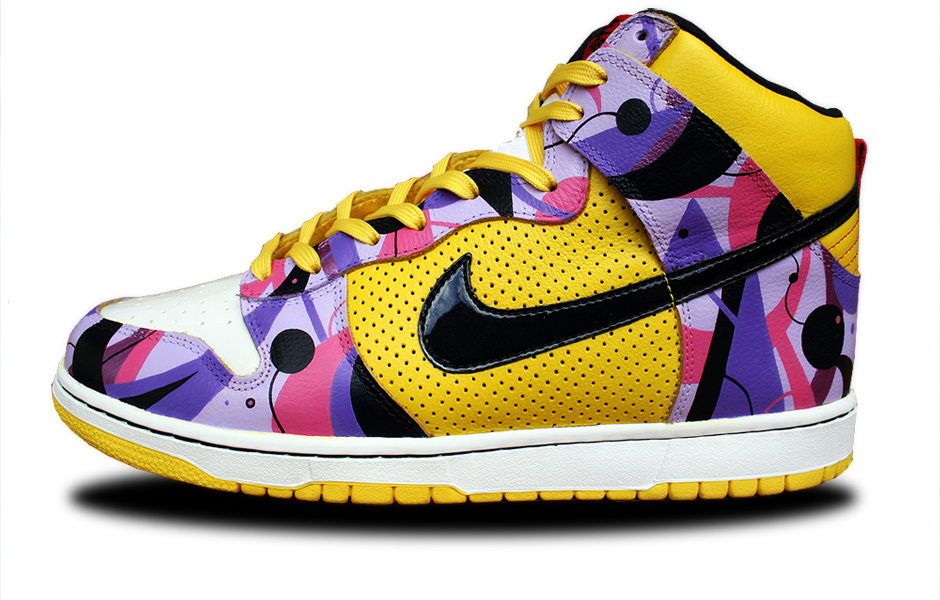 SD
has had his work exhibited both at home [Australia] and abroad, has been featured in dozens of sneaker, street art and fashion publications, has done a collection a number of solo exhibitions and has even collaborated with brands such as globe, whom replicated 2500 pairs of his Mace Hi sneakers.
Mr. D has kindly agreed to share some insight into what It takes to become a successful sneaker customizer.
DT: First off, how did you get started in the sneaker customizing scene? What made you one day think 'I'm going to paint a pair of shoes'? Why did you feel compelled to change what had already been created?
SD: I have been into sneakers since I was a little kid mainly due to my interest in skateboarding and basketball. Consequently I have been collecting them for a long time and it seemed like it was a good way to produce something that other people didn't have. Sneaker customizing also combines a lot of my interests into one activity.
DT: How long did it take before you considered yourself a full time sneaker customizer?
SD: I still think it's strange, when people ask what I do I say I am an artist. It wasn't until after I had been doing this for about 5 years that it became feasible to work in this field full time.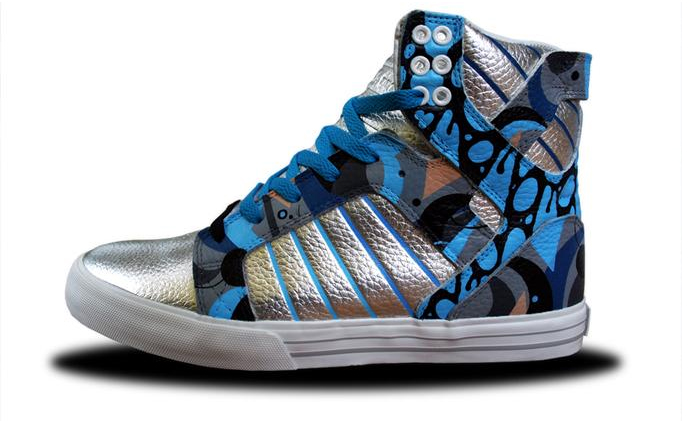 DT: I'm sure you get this all the time, but from where do you get your inspiration?
SD: I would say it's a mixture of a few elements, comic books, graffiti, film and alcohol being the most important.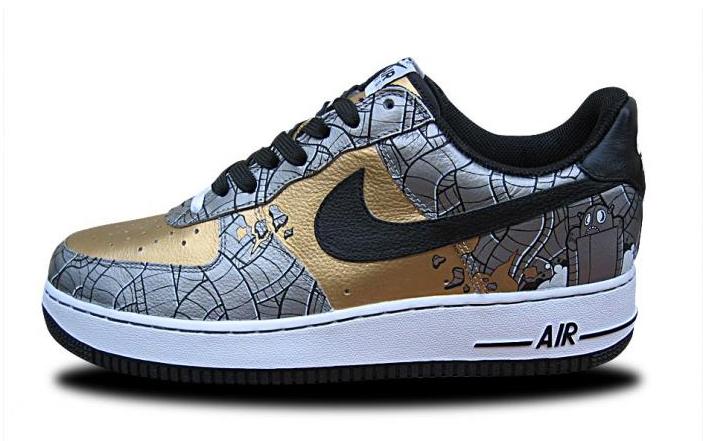 DT: What is the thought process for creating a unique pair of sneakers?
SD: It is easy to create a custom pair of sneakers but it's hard to create one that is both wearable and recognizable as your own, that's what I focus on now. I approach the shoes as a dedication to something I am fond of; alternatively I use them as a canvas to illustrate a pattern or composition I have developed.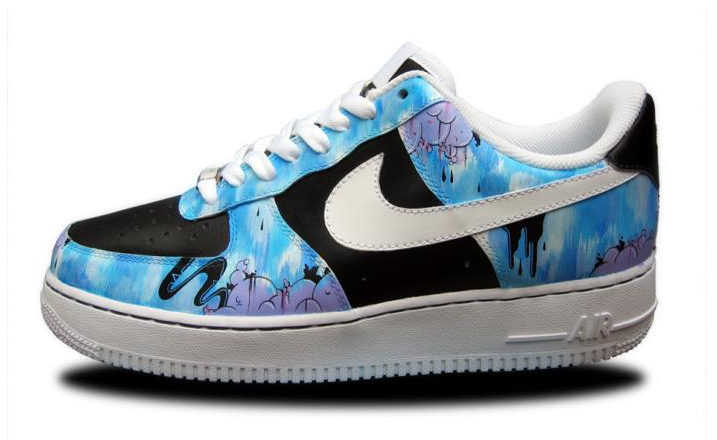 DT: What advice would you give to those whom would like to try their hand at sneaker customization? where does one start?
SD: I would design a bunch of pairs on Photoshop or a similar program first and try not to go too over the top or rush it when your new. So often people skip the acetone stage or put on thick coats of paint to make it quicker but it all ends poorly if you don't take your time.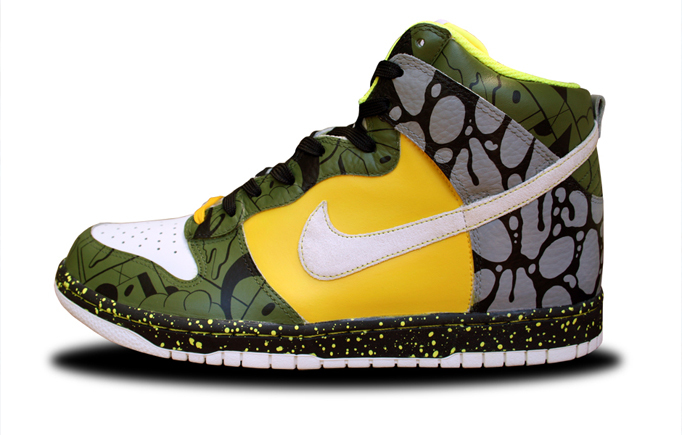 DT: What are you working on now?
SD: Just knocking up a time-lapse for some new shoes I finished yesterday entitled the Nike "Serpent" Dunk High and a new project which is pretty exciting.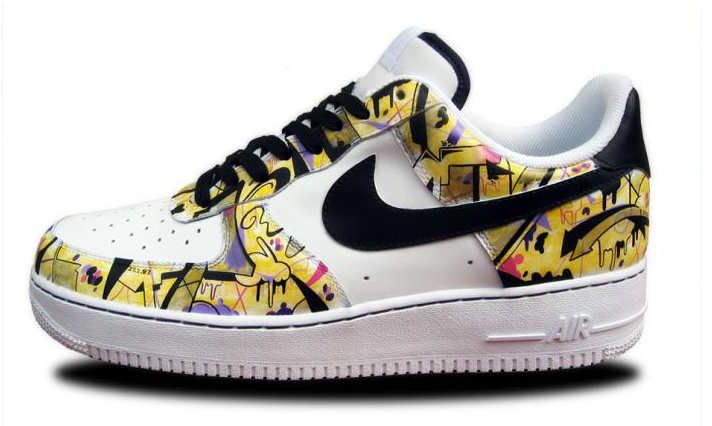 DT: What's next for Sekure D?
SD: Holiday until the end of February then a series of customs I have been brainstorming over and a new solo exhibition.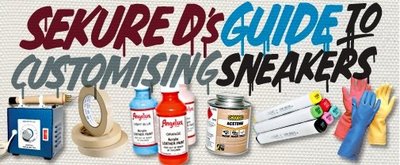 Click on the image above to check out Sekure D's Guide via Sneaker Freaker.