Artist Roger Borg expresses himself through the not-so-often-used medium that is neon.
Borg's inspiration comes from the inherent characteristics of the mid-nineteenth century light source, taking its traditional flatness, two dimensionality, seductive colours and most importantly its malleablility of shape and by breathing new life into it.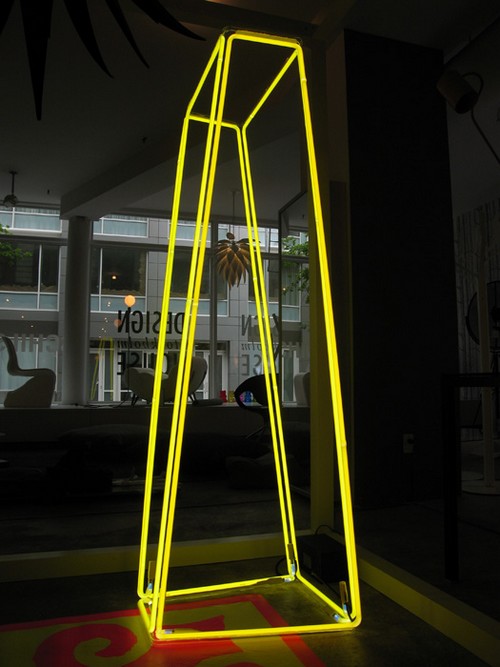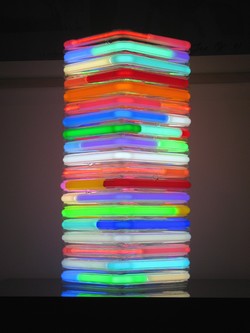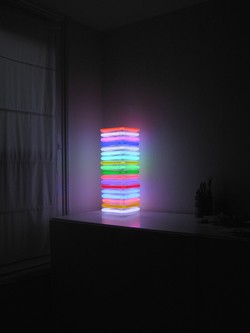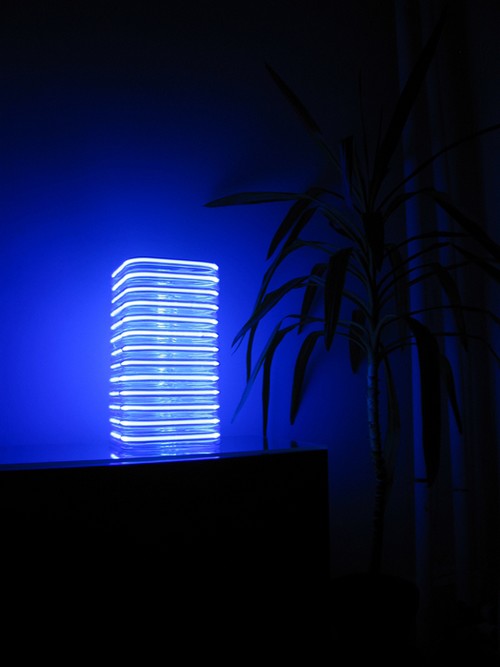 Borg challenges the core aspect of the typical lamp.
Traditionally, their illumination is dependent on an interior light source, concealed and diffused through an exterior, whereas Roger's lamps are the light, generated directly from their exterior surface.
The light does not hide behind a typical shade, but rather emanates from its external shell.
The need for an interior bulb is rendered moot. The bulb is now the shape, the shape is now the light.