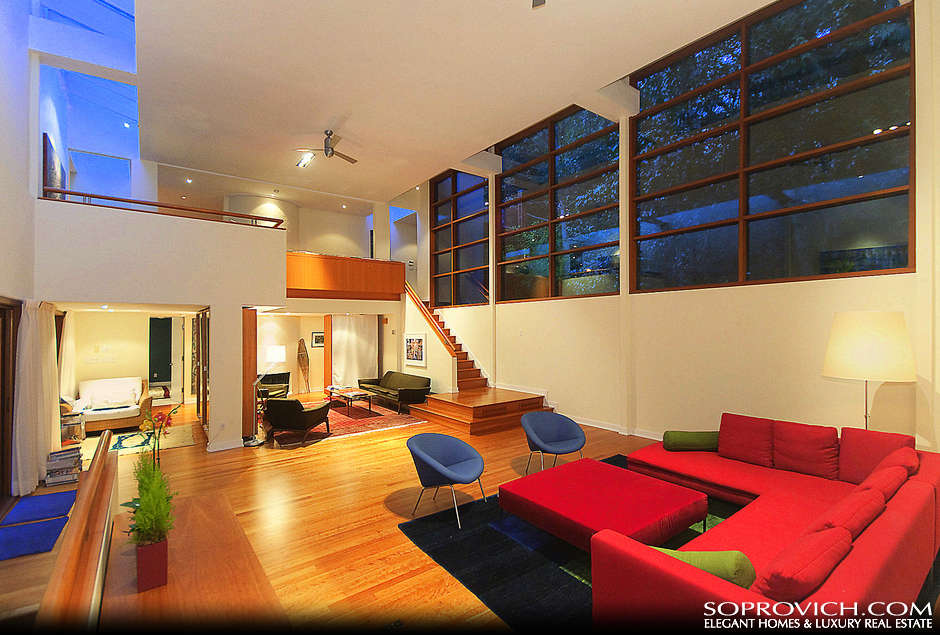 It's that time again, New Moon has been out for a couple of weeks now and there is a now familiar twilight frenzy.
After the popularity of the original post on the Hoke House by Jeff Kovel from Skylab architecture (see my original interview with him here!) I thought now would be a good time for an update on the architecture of New Moon.
Although the Hoke House made an appearance in New Moon interiors shots were in fact from another home restored by the very accomplished contemporary residential architect, Brian Hemmingway and located in West Vancouver, Canada
The home was originally designed by Arthur Erickson, a Canadian and largely celebrated architect whom sadly passed away just this year, and was built in the 1950s.
It has fallen into disrepair and it was then that Hemmingway was approached to undertake its restoration.
The home is built in the post and beam style with dramatic entertainment areas, high ceilings, two fire places, amazingly open spaces and massive windows opening out to a leafy Canadian surroundings.
The Home is for sale by luxury real estate agent Soprovich (and also where all images are credited to) and hopes to fetch 3.3 million
I would love to hear which house you prefer (The Hoke House or the Erickson/Hemmingway)
You can see the original House used in my post here..