Foster and Partners are the architects behind the Philology Library of the Free University in Berlin.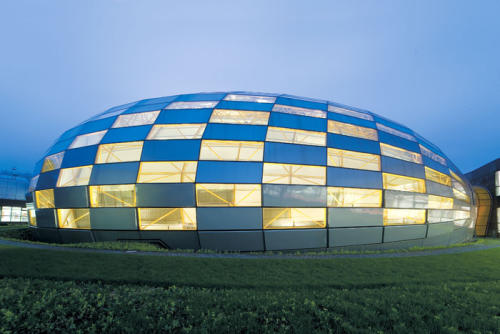 The Free university is one of the city's most important symbols of education and also one of the leading institutions in Germany. With more than 39,000 students it is by far the largest of Berlin's three universities. The project included the restoration of the uni's Modernist buildings and also the design of a new library for the Philology faculty.
The site for the library links six of the university's courtyards. It has four floors all of which are contained within a naturally ventilated bubble-like skin. The Skin is clad in aluminium and glazed panels are supported on steel frames with a radial geometry.
The inner 'membrane' is made from translucent glass fibers and is used to filter the daylight, creating an atmosphere of concentration with also scattered transparent opening allowing for momentary views of the sky and glimpses of sunlight.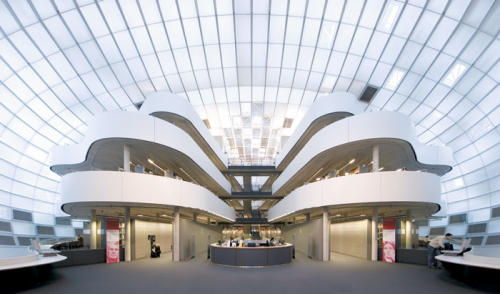 The book stacks are located and structured in an ordered manner in the centre of each floor, with reading desks placed along the perimeter of the floors. The serpentine profile of the floors creates an edge pattern in which each floor swells or recedes with respect to the one above or below it. (Creating a similar pattern to a brain MRI.)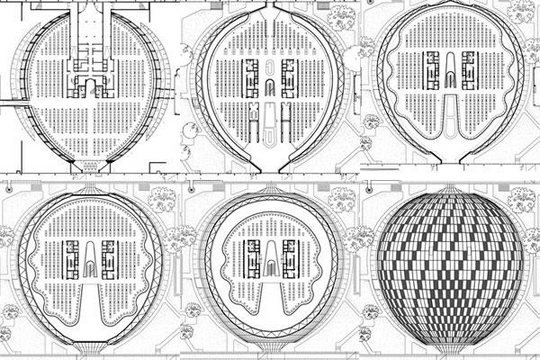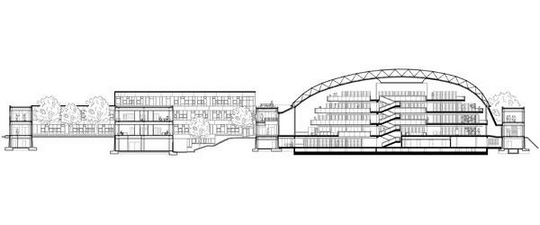 "Amusingly, the library's cranial form has already earned it a nickname, 'The Berlin Brain'