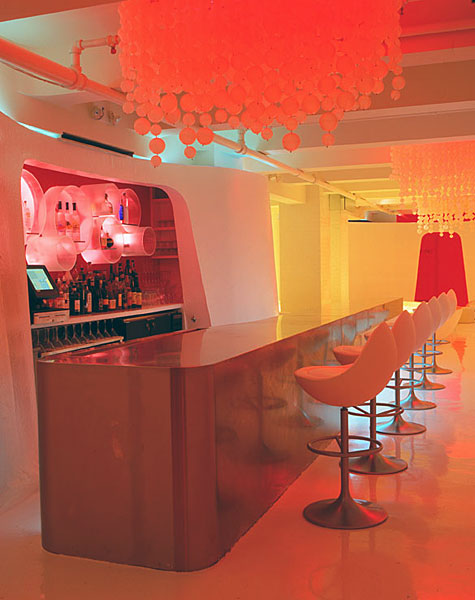 This weekend I had the opportunity to visit some friends in NYC.  Knowing my passion for Interior Design, my friends all love to try to take me to the most inspiring spaces they can find.  One such place I had the delightful opportunity to visit briefly was Highline in the Meat Packing District (Little W. 12th Street).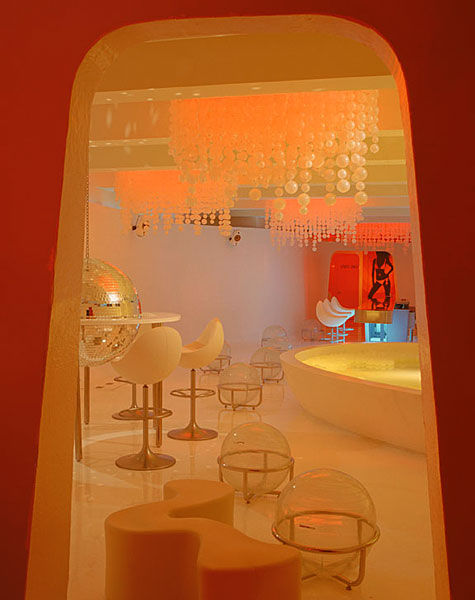 The Highline website describes itself as a combination of restaurant (Thai-fusion cuisine), bar, and lounge which is named after the old elevated rail structure on Manhattan's West Side, the High Line. Additionally, the ambiance is themed around a luxury on-board dining experience with the decor attempting to evoke a cruise ship feel.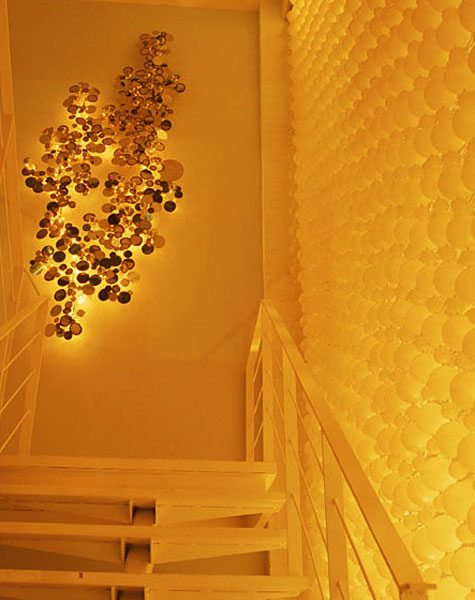 Although this chic restaurant and lounge has been open since summer of 2004,  I still felt immediately tranced by its relevant, modern decor.  I am not quite sure where "luxury cruise ship" falls into the design of this space, but,  the sophisticated white walls and a three-story waterfall do complete a truly unique design.  A space that makes you feel like you stepped off the streets of NYC right into a hip, South Beach hotel lobby.