WOW! In just a few short month, Design Tavern has racked up over 100 posts – 
I thought this would be a good oppourtunity to introduce the new contributors to Design Tavern! Each bringing a fresh and unique view to the pages of DT!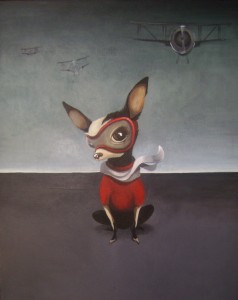 Natalia Sliwka - 
Natalia is a graphic designer, originally from Poland, but now living in LA — She blogs over at www.nataliasliwka.com – Like Design Tavern her site offers her own findings and thoughts on all Art, Architecture and Design. She plans to offer Design Tavern an insight into Polish art and culture.. can't wait!
 Here is an example of some of Natalia's very own work Named 'Fly Away'
Melinda Crimp - 
A fellow Melburnian.. Melinda currently works as a project editor in a publishing house, as you'd imagine, she has a keen eye for book design — She also has a keen eye for interiors, photography, furniture design, Illustration and also floral design. "I wanted to extend my creativity while nurturing my enthusiasm for all things design-related", says Melinda when asked as to why she felt compelled to contribute to Design Tavern. 
Samantha Sirzyk - 
Sam is currently attending Washington Uni in D.C. where she is completing her masters in Interior Design. You can see some of her own work and web findings over at her blog www.prettylovelythings.com – I have asked Sam to give Interior Design specifically a little more spotlight on DT.. So Stay Tuned!
In her most recent post Samantha investigates 16th century art and architecture revival in a spread by Annie Leibovitz.
Visit the About page to see the girls' own introduction. 
And if you would like to join the Design Tavern family ! (it's great! really!) then give me a yell via the Contact page