I was in IKEA recently (yes, the second time in 2 weeks..) looking for a new desk chair amoungst other things (bookshelf, desk lamp, bath mat, you know, the usual)
I'd just sat on my what felt like 20th chair.. testing for back support, neck support, tilt, rotation, etc.. there's a lot to think about when it comes to buying a chair.
It got me thinking of the thousands of differnet chairs out there and, perhaps a few blog posts on the more famous out there would make for good reading..
So, first under the microscop is, the Wassily Chair (Or model B3)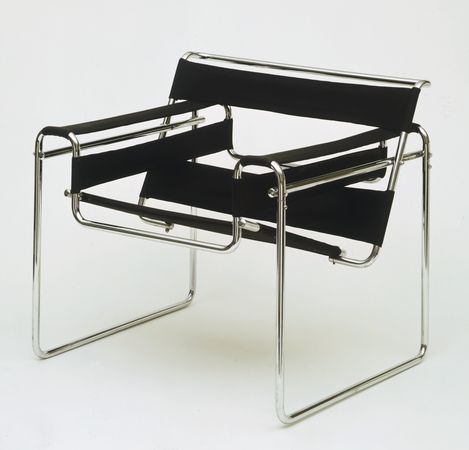 by designer Marcel Breuer –
"my most extreme work . . . the least artistic, the most logical, the least 'cozy' and the most mechanical."
The chair was designed between 1925 and 1926 whilst Breuer was working as the head of a cabinet-making workshop (yeah I don't get it either..) at the Bahaus.
Breuer worked as an architect, teacher and furniture designer, though it is certainly safe to say that it is the model B3 that he is referenced to, despite a number of famous works.
Although not made specifically for the painter, Wassily Kandinsky (one of my favourite painters, he even did my desktop background for me..) a replica was created for his private quarters and the chair was then coined the "wassily chair."
The inspiration behind the lightweight steel tubing?
Well, Breuer was apparently an avid biker, he would ride his bicycle daily; noticing the strong, but lightweight handlebars and frame of his bike.
If it could make for good handlebars, then why not furniture?
The frame of the chair is in fact the same as say a stuffed club armchair but instead, has been stripped to it's simple frame and draped together with simple black leather. Against the gleaming steel tubing it represents much of the modernist movement.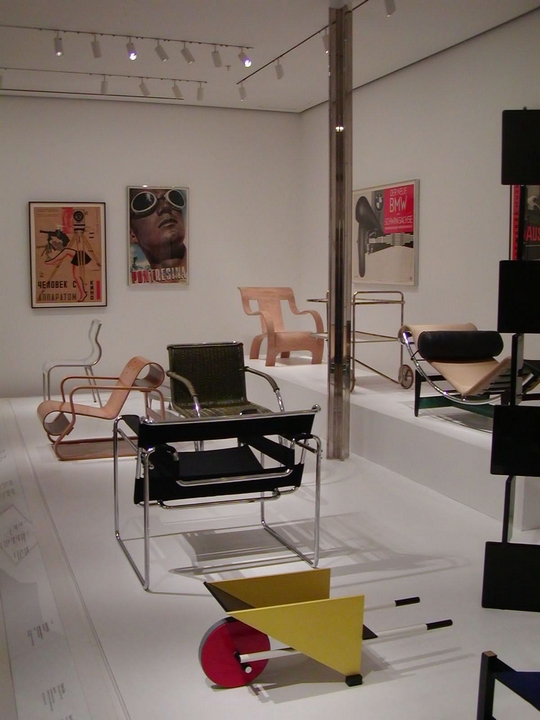 Like everything, the chair gone through, sadly, a mass reproduce — every man and his dog is now making a Wasilly chair.
Want one?
Try here… there is a Wassilly chair for every budget.
http://www.nextag.com/wassily-chair/search-html
A whole research article could be devoted to "choosing the right Wassilly chair for you"
The chair is now part of the permanent collection at the MOMA.