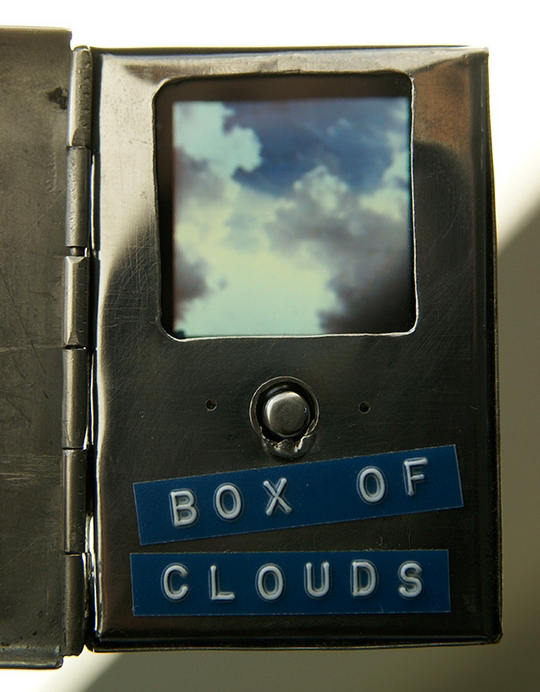 Grey skies above getting you down? Then perhaps you need to invest in your own 'Box of Clouds' -
Photographer Kim Laughton has created his own little slice of cloudy heaven and captured it in a tin.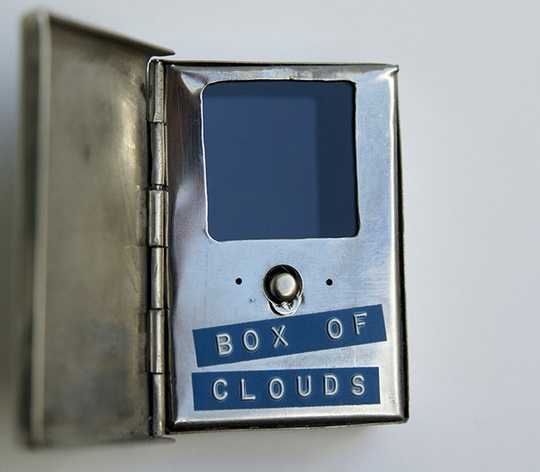 A photo viewer keyring dismembered and put in a tin. In this case I took off the backlight, making the LCD transparent. The button in the middle turns it on and off. Hold it up to a light source to see the clouds!
A selection of the clouds inside, they cycle every five seconds.
I got in contact with Kim to learn more..
Kim bought a selection of old tins on eBay, one of which looked fairly handmade – as if it was someone's first metalwork project. I was from it the box of clouds was born, "it happened to fit the screen, PCB and battery perfectly. I'd also wanted to play around with removing the LCD's backlight to make it transparent."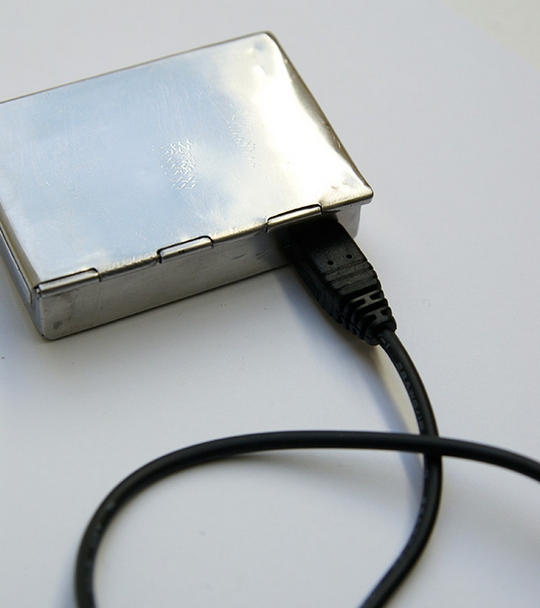 USB to charge, and because the backlight has been removed the battery is good for a couple of days.