Following my earlier post on the RGB glasses, I have been in contact with design Luis Porem and have some more of his impressive work to show,
In particular Porem's newest addition to his already impressive folio, the Trico Chair
Wood, metal and textile, in three different colours, are the caracteristic that lift the Trico Chair. Joining the three materials it is possible to get a distinguishable simplicity and harmony.
The fact of being able of pile the chair and work with different materials make the Trico chair a functional, versatile object, with is own character.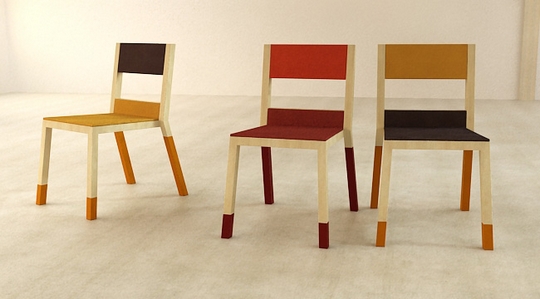 DT: Tell us a little about yourself, where are you from and where are you living now?
LP: I've born in Lisbon and raised in a valley called Alenquer. After finishing the University, were I've study industrial and interior design, I've moved to Barcelona, were I've started working in Estudio Mariscal for an year and a half. After that I've started making my own projects. I've collaborated also for a project with Martin Ruiz de Azúa.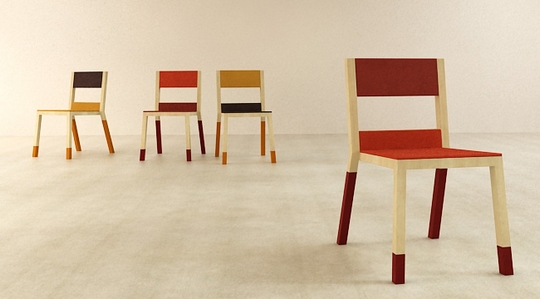 DT: What other designers influence you? Do you have an idol?
LP: There's a lot of designers that I admire like Achille Castiglioni, Enzo Mari, Charles and Ray Eames, Bouroullec brothers, Konstantin Grcic, Edward Barber and Jay Osgerby, Javier Mariscal, and many others. Idols I don't have none. I try to learn from everything, search design not only in other's works.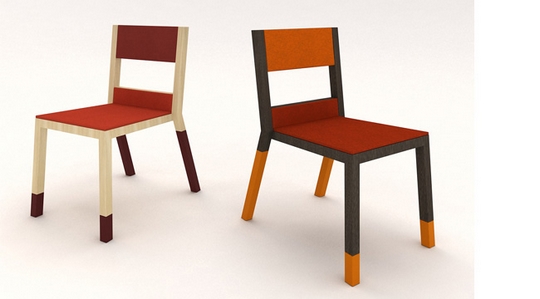 DT: Are you professionally trained or were you self taught?
LP: I've study at the Universidade Lusófona de Humanidades e Tecnologias, in the course of Industrial and Interior design.
DT: What are you working on at the moment?
LP: At this moment I'm more in a period of research for new projects I want to do. It's an important moment because I like to be convinced of what I'm doing. I try to justify everything I do to myself.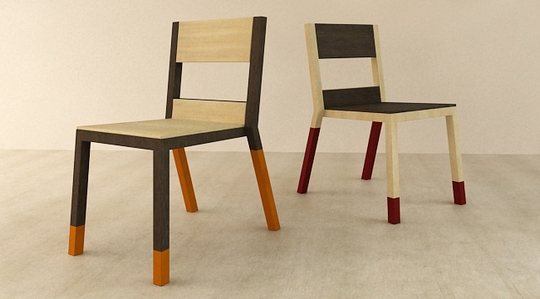 DT: What are your other interests beside design?
LP: I like a lot of cinema and music. Also doing other projects more related to art. More conceptual, explore the creativity in other ways.
DT: What is your favourite design to date?
LP: Theres a couple of objects that I like a lot. One is the Panton Chair of Verner Panton, or the Plastic Side Chair DSW from Charles & Ray Eames, the Mayday and the Chair One from Konstantin Grcic…well, the list is large.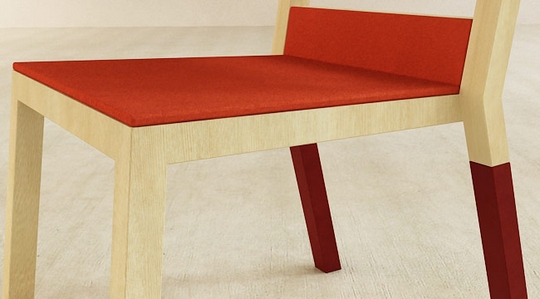 DT: What's the best and worst parts of being a full time, working designer?
LP: The best thing of being a designer is to be able to create and explore your creativity. Design objects that can improve the life of the users.
The worst thing is the difficult that exist on giving life to the creation.
DT: Any advice to up and coming artists/designers?
LP: To believe in the work they do, and make the best they can in everything they do. That's the best attitude to have in relation with all areas.

http://www.luisporem.com/