Head Over to Rough Review for a Full review of the Falls festival!
A belated Happy New years to You All!

  Here's a few photos from the Falls festival, Lorne, Melbourne, where I spent my new Years!
We took the Great Ocean Road down; an awesome scenic route
Although the nice weather didn't last you can get a feel for the gorgeous place we stayed at!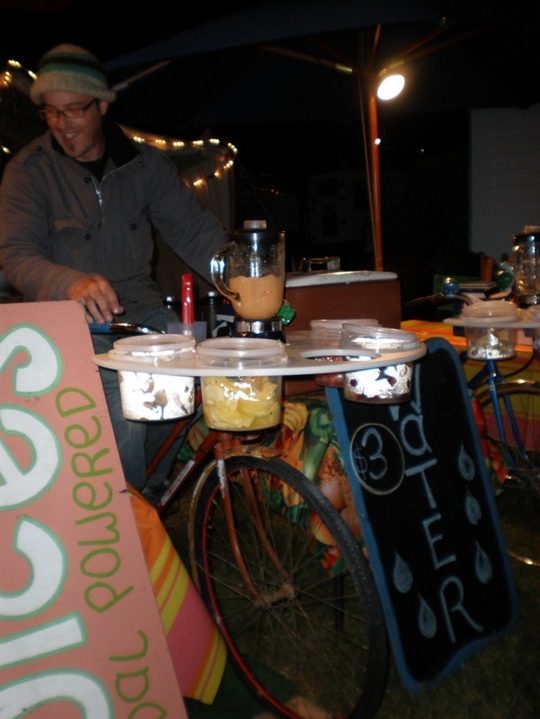 A shot of our bike-blended juice in action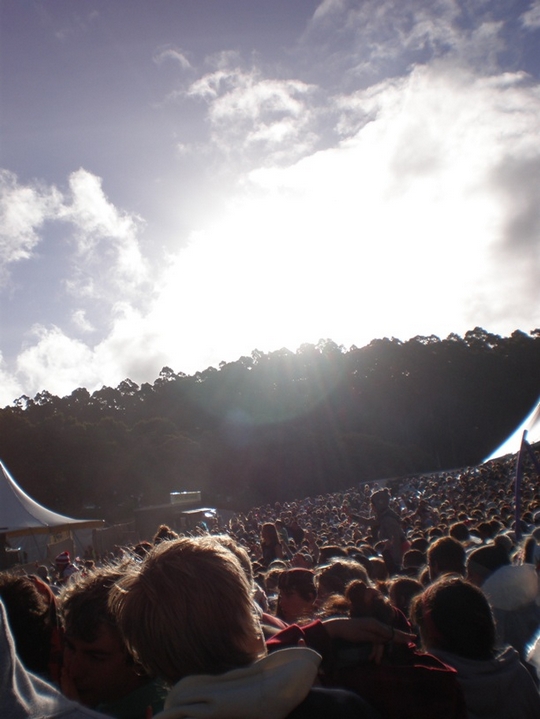 A great shot of the festival in all its glory!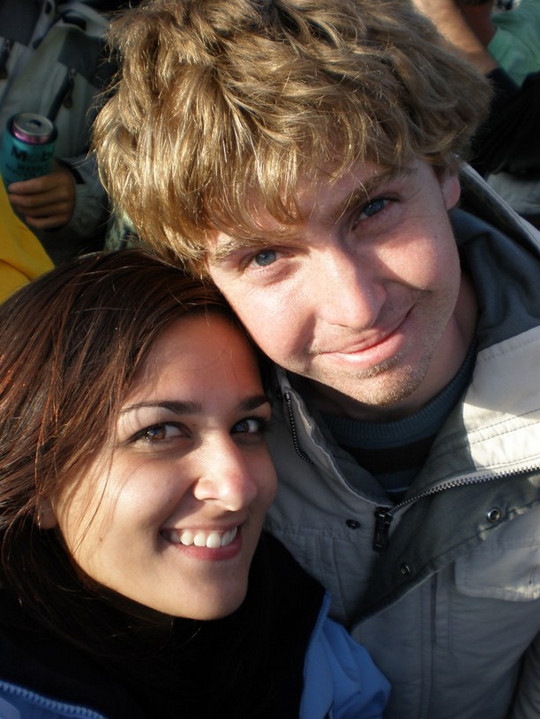 Me and my girl, having a good time! (very sunburnt and dirty at this stage!)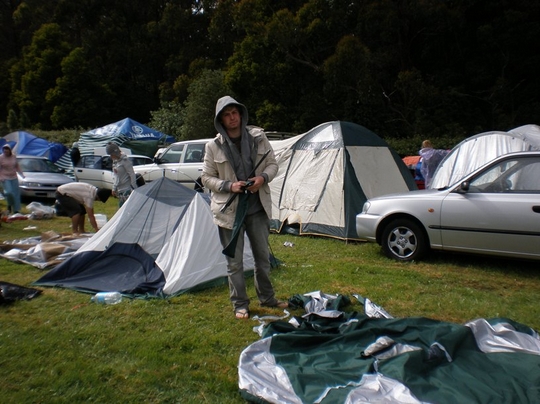 Packing up to go home- (I was a little tired at this point..)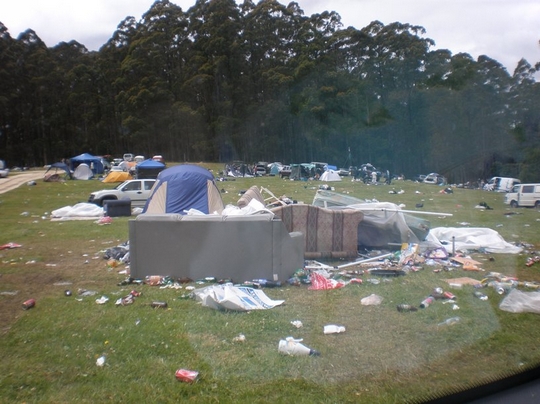 Some of the rubbish that was sadly left (not by us I might add!)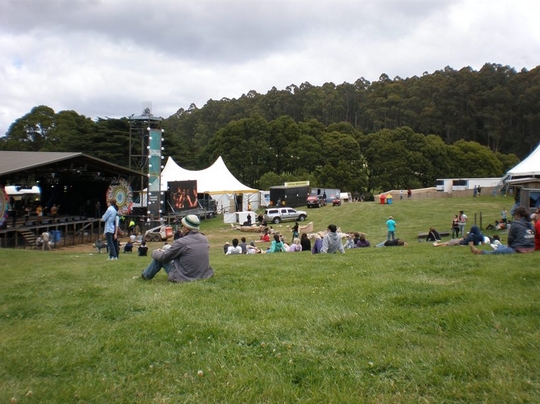 Hope all had an excellent new years!
Here's to 2009!