Take a look at this entertaining interview with the very talented, hard working, mac-loving (no..dont judge..) inspiring web designer, Dann Petty..
Check out some of his impressive work and the interview with the man himself here!
Tell us a little about yourself, where are you from and where are you living now?
I'm a 25 yr old dude from a small town in Tennessee called Tullahoma. It's tiny. Have you ever heard of Jack Daniels Whiskey which is made in Lynchburg, TN? Yea I went to school right beside it. I practiced baseball in cow patties while enhaling the somewhat nasty smell of a mixture between the cows and JD's distillery or whatever that was. I was an hardcore athelete. I played every sport available baseball, football, basketball, track, golf, hockey you name it. Baseball was my passion though. I always thought I was going to be a professional pitcher so I never really thought about my career as anything else. I even played in the junior olympics.
I went to a design school in Franklin,TN called O'more College of Design which is right outside of Nashville. Google it. A lot of designers don't go through school these days but I have to say it really helped out. It helped me see how how other students are thinking. How to give presentations and stuff. I wouldn't say you learn design at those schools though. I think that just comes all natural. Also I was lucky to get a sweet internship at Anode in downtown Nashville through that school. They really pushed my skill sets. I did so much flash work and design work it was crazy. So far my favorite art director was from Anode, Adam Goleniewski.
I'm now living in San Francisco, CA. Talk about a transition right. Growing up in the south is totally different than here. I love it though. It has been nothing but a rad adventure. I always knew I'd move out to California. It just felt right for me. I'm a very driven person. I'm always looking for that next big thing. I fell like I'm working on 100 start-ups of my own right now. I need programmers! If your a programmer let me put you to work haha.
Tell us a little about your work, what do you do? Who have you worked for?
I'm currently doing advertising. So like micro sites and rich media banners, that type of thing. If you want to push your creativity get into advertising. I worked at a e-commerce shop which brought me to SF. It was great that's where I landed all The North Face and Reebok stuff. But if you look at it there is really not much thought that goes into that kind of design creatively. It's mainly about structure and easy user experience. There's no concept behind those sites except for making them look good. One exception is the RBK Maeda stuff I made. I was redesigning the site for that company I was working for an learned a lot about it by doing that. When my boss told me we are not a creative shop but a smart technology shop so we shouldn't have a cool site I knew I was in the wrong place. I was already getting offers to other places and then my friend offered me one in Sausalito,CA called Butler Shine Stern and Partners and I knew it was time to get started doing some creative thinking. So that's where I am now. It's an awesome set up. I really owe a lot to Fluid though for bringing me to the Bay Area. The work they do at Fluid is really smart and incredible. I just needed to be more creative since I'm just beginning my career.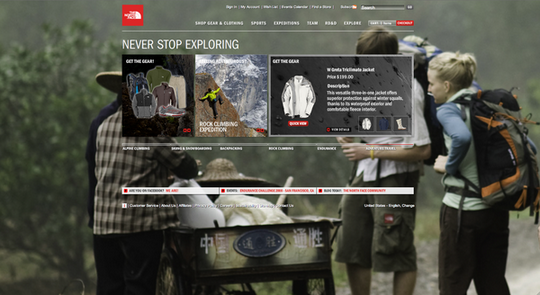 Clients I've worked for:
Adobe, Mini Cooper, The North Face, Oakley, Reebok, Epson, Priceline, Lucas Arts, EA Sports, Farmers, Dockers, Columbia Sportswear, Bridgestone Firestone, Red Bull, MTV (damn! Impressive!)
What has been your most interesting/favorite client to work for, why?
Whoa, that's a tough one. I'd say Adobe. Ya know, because it's Adobe. We just won their business so I'm really just getting started on the work, but still. It's Adobe. Think about what we'd be doing right now if it wasn't for them, wait, probably out shredin some nature haha. NEVERMIND.
Other than that I'd say Lucas Arts. I mean, getting to be around everything that made Star Wars is just wicked ridiculous. I did some really cool advertising for the game they launched a few months ago called Fracture. Nailed it.
(see below!)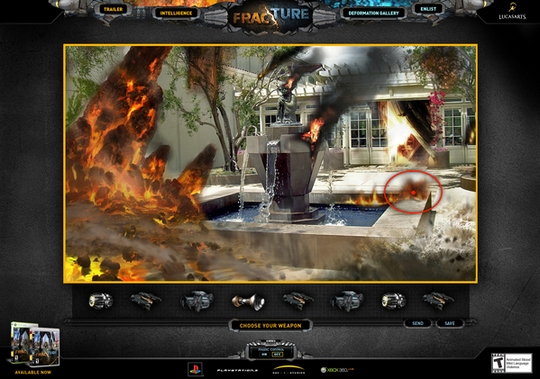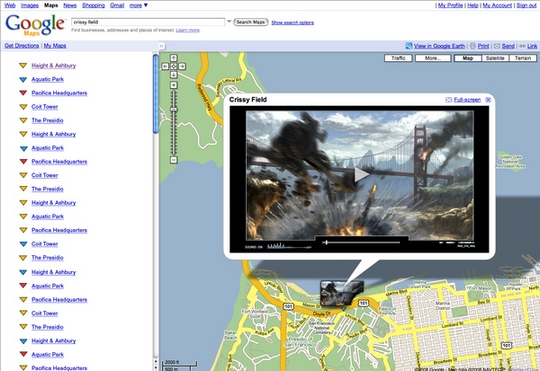 What are you working on at the moment?
Just got finsihed working on a pitch for EA Sports. I'm currently tweaking a prototype of my first (out of hundreds) start-ups Im actually going along with. Programmers and investors call me! I've got atleast 20 sites ready! Seriously though, I'm constantly designing websites and products that I want to start but unfortunately I have no money for development and don't know too many willing programmers. At least they look good though right? I've always been trying to start something though. I remember when I was younger I was a businessman. I did the lemonade stand, lawn mowing business, car detailing business, I use to show cars, I tried to start a magazine, started a hockey league and just so much more. There was just so much I wanted to do. Actually I really just want to go to sleep.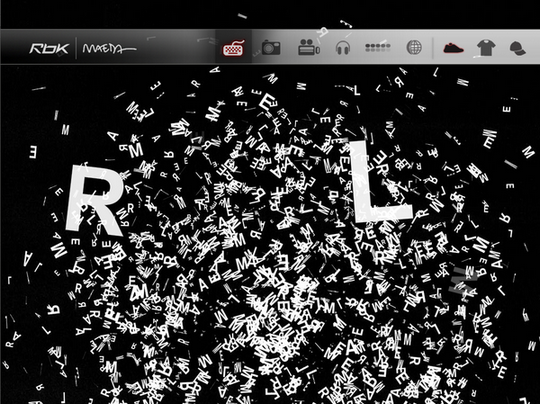 What are your other interests besides graphic design?
Surfing, snowboarding, cars, golf. Anything rad that gets me away from design. I'm kidding I love designing. I can't stop. I really wish I could get outdoors more. I live so close to Tahoe and can't ever get out there. Anyone want to give me a ride? Also I'm surrounded by water and never do I get wet. I'm an entrepuneur at heart. I get that from my Dad. What else, riding my bike. You might find me on the golf course. You know but really I don't feel like I ever stop designing. The work really never quits but it's fun. There is nothing better than be creative all day. It's like being back in school when I was drawing instead of paying attention in class.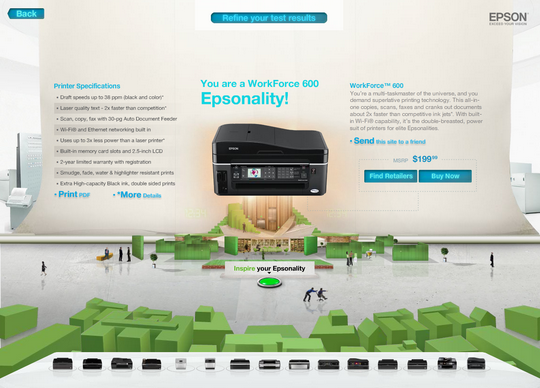 What does your typical day involve?
It's madness. Man I wish I had a typical day haha. Well lately this has been my rutuine. Go to bed about 2am. Wake up at 7am. Take a cold shower (we never know when we get hot water) hop on the bicycle and head across the Golden Gate Bridge. Work about 9-7. Get home about 830ish, eat some Whole Foods, watch some Hulu, design, play some Urban Terror, design, iTunes, then around 2am I'm back in bed. That's been my routine lately since I'm only getting to see my amazing girlfriend on the weekends. Which is a bummer. My day pretty much revolves around the computer. Phew, if I had a PC I'd go nuts.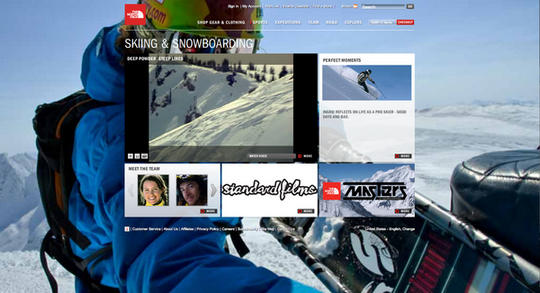 Any advice to up coming artists and designers?
Get inspired. Have fun. Keep it current. Get a Mac. Go probono. I can't preach this any louder. Young designers get so mad when you tell them you gotta start doing some freebies. Do it because you love it. They all think their work is worth so much money already haha. I started emailing people if I could do a site for them for free. I just loved designing and growing my skills. It takes a lot of hard work and dedication to be a good designer. Also have lots of resources. I had a teacher (who was once the creative director for MTV) tell me that you are only as good as your resources. Pretty much sums that up.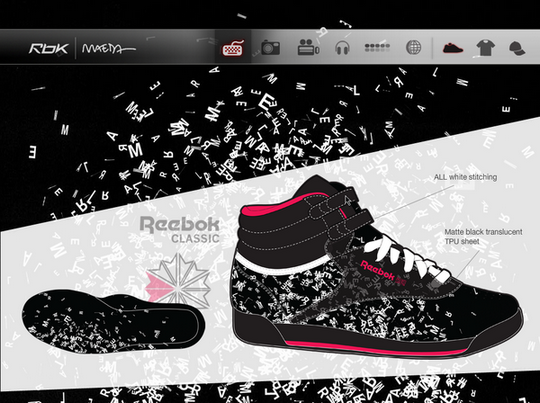 What is your site or blog URL?
My site is dannpetty.com. It hasn't really been updated since I graduated college. It was made for a senior project which really just means I did it last minute just for the grade. I've been working on a new one since I moved to SF but it involves a lot of After Effects on Actionscript which is a big learning curve for me so it's taking longer. It's coming. I might have a easy version up by the time you read this. For some more frequently updated work just check out my behance page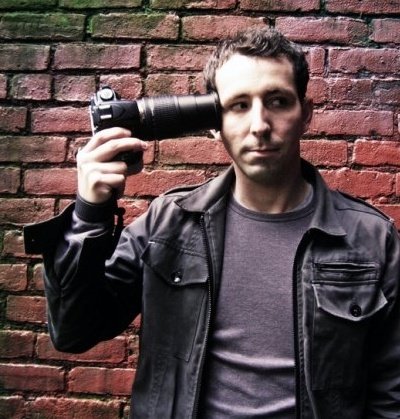 A huge thanks to Dann! It's really great of you to share some of your unique talent and experience!
All the best for the future!