Yar Rassadin from Moscow, Russia is the designer behind the P-bookshelf.

The fusion of an old pendulum clock plus a simple bookshelf makes a bold statement and would look great in any contemporary home.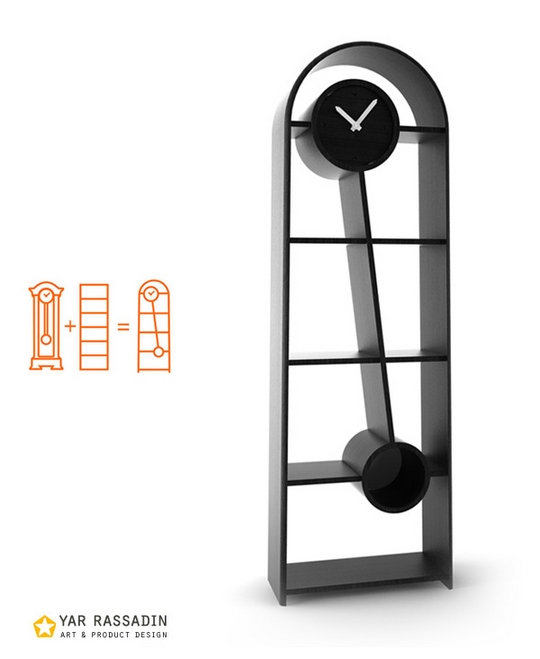 From the designer..
"The idea of P-bookshelf is a combination of old-time floor pendulum clocks structure and functional shelf for books.
In this way we make ironic combined style and change the meaning of functions.This is the combined product with fifty-fifty distribution between two old ideas."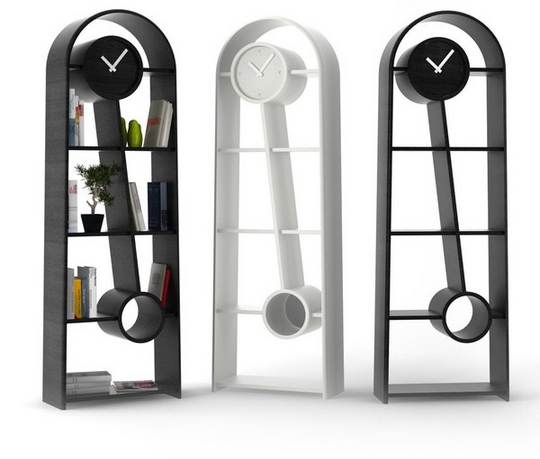 I also had to share this with you.. by the same designer, comes this very clever salt and pepper shaker.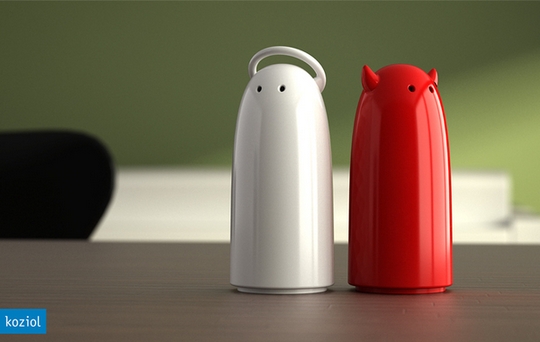 I don't know who decides whether pepper or salt is more evil, but let's face it, they look great regardless!
(They were made for German company Koizol www.koziol.de)
Visit Yar's site http://www.rassadin.com/ here