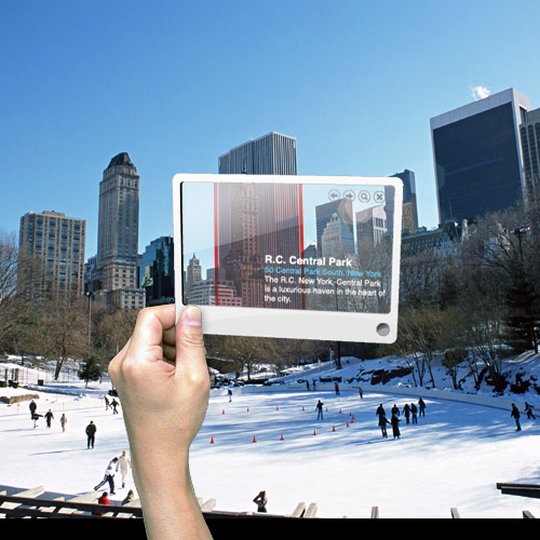 Can you imagine a window..? A window that you could carry with you in your pocket and could give you the power to search for anything and everything you see, when you see it?
Well so did Mac Funamizu Born and bred Tokyo Japan, in-house web/graphic and industrial designer.
"This is what I wish the internet search will be able to do with a mobile device in the NEAR future. Touch screen, built in camera, scanner, WiFi, google map (hopefully google earth), google search, image search… all in one device. Like this way, when you can see a building through it, it gives you the image search result right on the spot."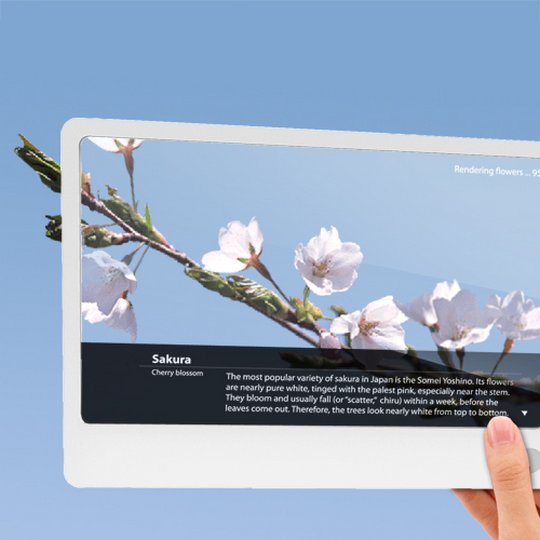 "You can even see flowers that are not actually blooming."
I was so excited when I saw this, it's an amazing concept and I cant believe that It hadn't been though of earlier..!
…and Mac has presented it amazingly well. Though if you read his blog, Mac is quite modest when it comes to his own designs, considering himself to be mediocre compared to the other designers out there.
It's just not true!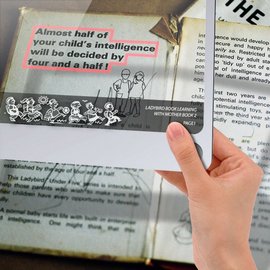 Although just a prototype, Mac hopes for the mobile search device to one day become a reality, but accepts that "it' will take some years… I just draw the things I'd like to one day see in the future"
The possibilities for this device are endless, and Mac has only began to uncover its potential.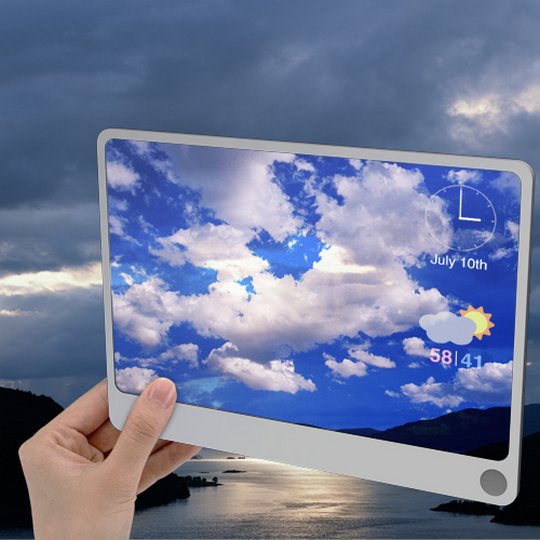 "Getting data of a weather forecast."
Mac's inspiration comes from all around him, and freely admits that he's "easily inspired," it is when he feels an inconvenience in his everyday life that he works to find a solution. Not to mention the likes of other designers such as Naoto Fukasawa, Jonathan I've and Josef-Muller Brockmann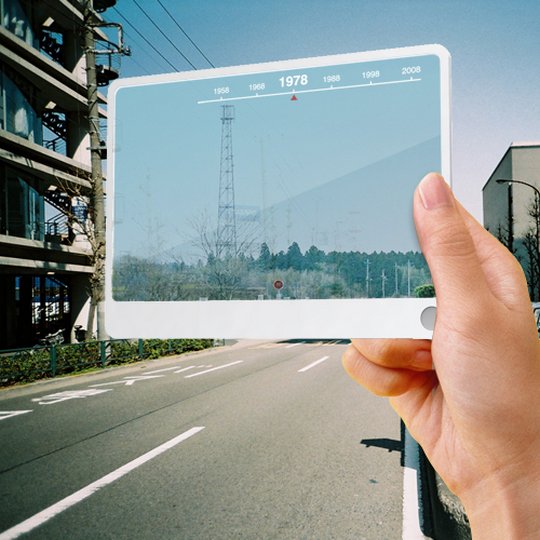 "When you wonder what the scene you're looking at was like in the past, you can see it."
(an interesting read is this! Mac's approach to problem solving and design!)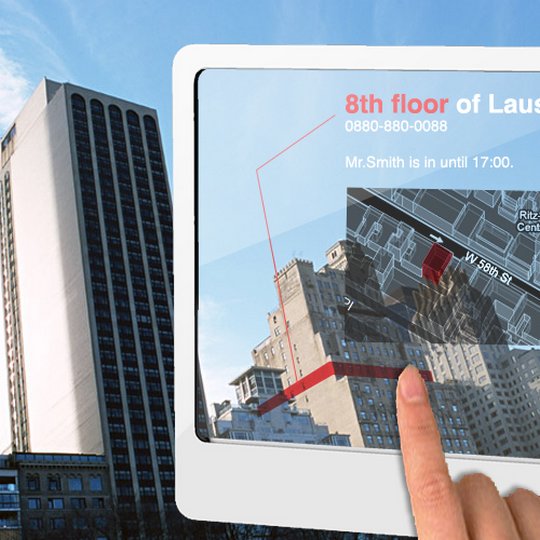 "Choose a building and touch a floor and it tells you more details of the building.
Well, it doesn't have to be a building, but it can be any object you see. You can use it when you want to know a car model, an insect name, what kind of food is served at a restaurant and how much, who built a bridge, etc. etc. But as a designer myself, I hope it's able to tell me a name of a font of the type I see, the size, color (in RGB), and so on."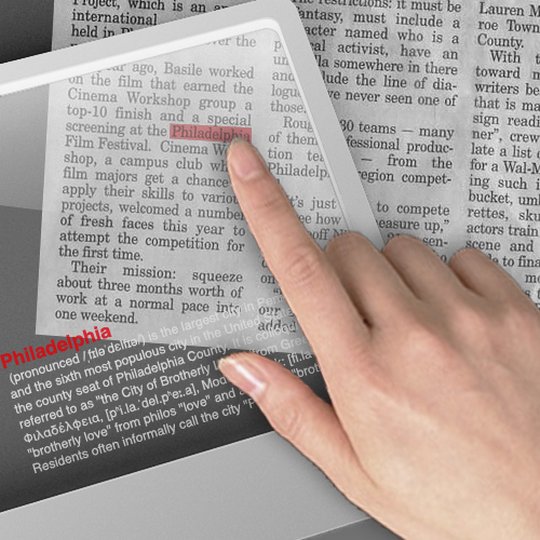 "It's got a scanner built in, so you can use it this way when you want to check the meaning of a word in the newspaper, book, magazine, etc. It would be much easier to read a real book. You can use the dictionary, wikipedia, thesaurus and anything else available on the web."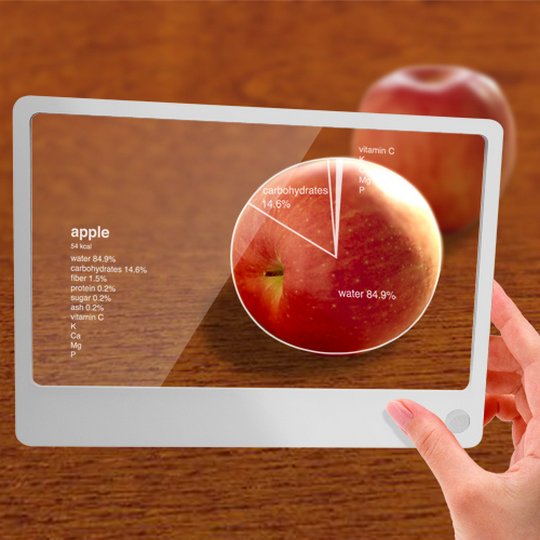 Mainly because I don't usually care about nutrition when I eat, this kind of function would be helpful for people like me.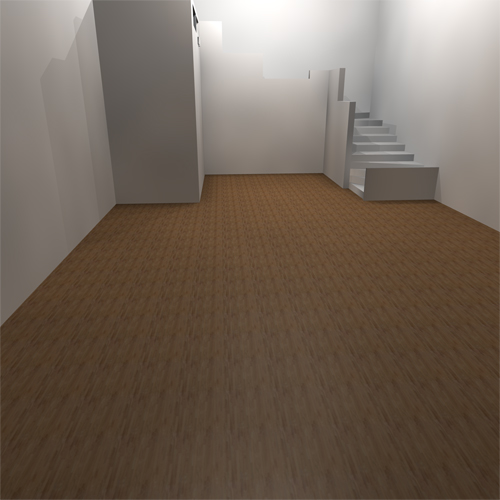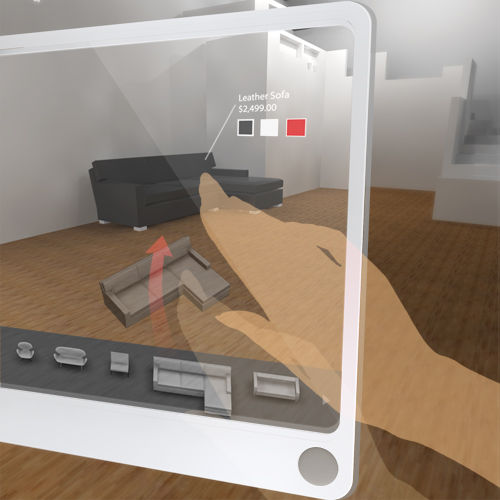 What Mac loves most about his job is when his clients are "blown away" by his ideas.. and his ideas are big! At the moment he is "designing something fun again." One is a desktop gadget and the other is a browser extension.
If his previous designs are anything to go off we won't be disappointed! and stay tuned for "the most popular items, re-rendered" in a "best of 2008″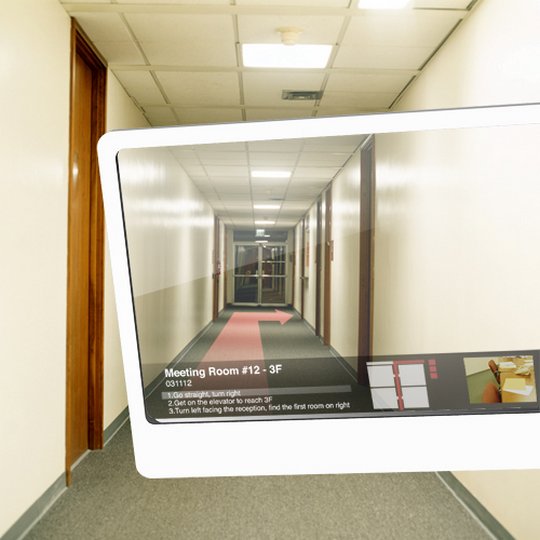 Indoor guide: Works in a building, airport, station, hospital, etch.
Mac also has his own full throttle approach, to up and coming designers he offers this -
If you have an ace up your sleeve, just don't keep it long. If you keep it for too long, it'll go rotten. Just show everything you have to people, listen to what they say. You'll be able to create something much better, to learn how to show your ideas to people, and to make your community.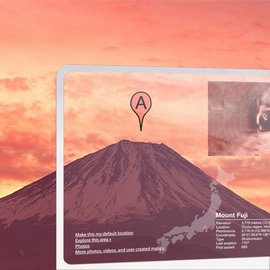 "This might be off-topic, but it would be nice if it could work in sync with Google Maps like this."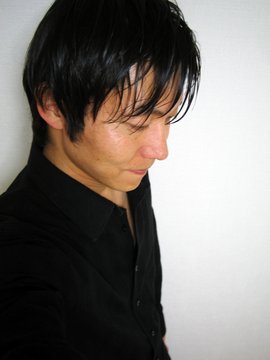 Mac Funamizu
http://petitinvention.wordpress.com/
http://www.behance.net/mac_fun
A personal thanks to Mac for supplying us with this interview and allowing me to share your amazing ideas.
From the whole Design Tavern, Cheers!