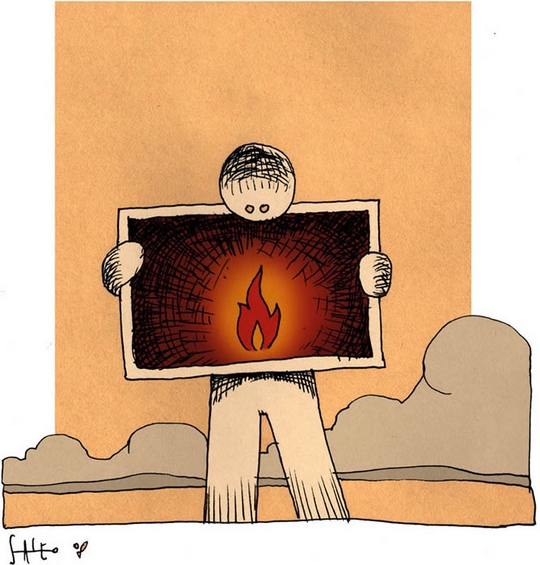 Today we have Leonardo Sala who has kindly told us a little about his emotive pieces from a series called 'The Mannequin
"With 'The Mannequin' I wanted to create a style to quickly illustrate concepts, with a bit of a surreal atmosphere. I like very much to put constraint in my art process too. For 'The Mannequin' the constraints were: clear concepts, minimal style, draw directly with a pen. Feeling a strong emotion while creating is another essential part of the process."
Tell us a little about yourself, where are you from and where are you living now?
My name's Leonardo Sala and I'm a 38 old multimedia artist living in Milano, Italy.
At what age did you begin drawing/illustrating? And when did it become a profession?
I started drawing "seriously" at the age of 13, while attending the art school in Busto Arsizio. Then in 1991, after attending the illustration/animation course at IED in Milano, I began working in the multimedia biz.
What people (artist or otherwise), places or things inspire you, and how?
My inspiration comes from multiple sources and in multiple ways. I started getting inspired when I was a child watching the paintings of Giorgio De Chirico and René Magritte. Then came Moebius (which strongly influenced my Mannequin style). Recently I've been a big fan of Kazuo Oga, background artist of many Miyazaki's films. Inspiration tend to strike me when I'm not in front of my computer, especially if I'm walking around in a peaceful place.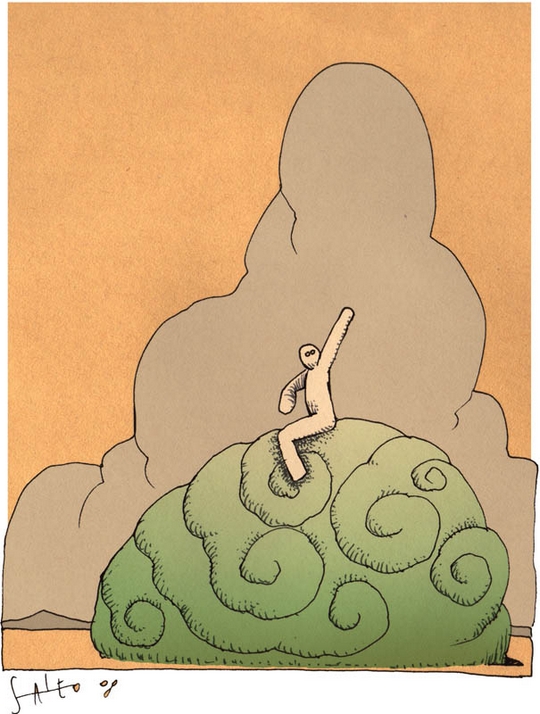 What are your most used 'tools of the trade'
These days I work mainly digital and my tools are Corel Painter for illustration and Blender 3D and Flash for animation. To do sketches I use anything handy, like pencils, pens, pastels. Often I like to force myself to draw using a pen without doing any prior sketch, and using only single strokes: only me, the pen and the blank sheet. The Mannequin was created just this way.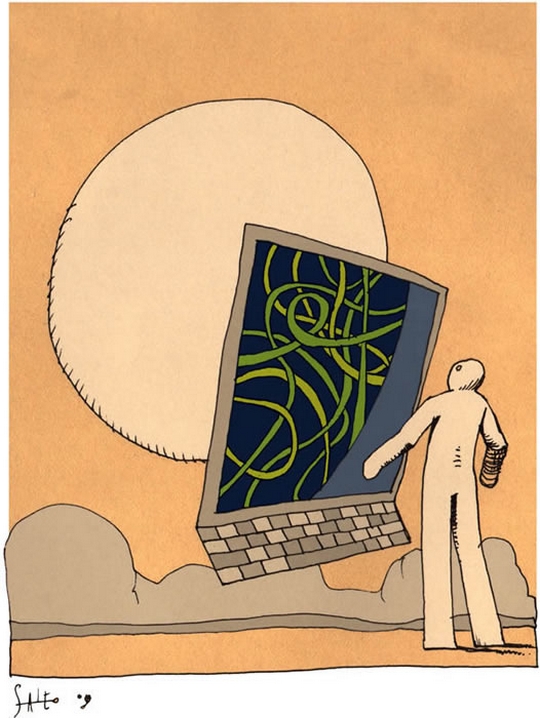 What are you working on at the moment?
? I'm finishing an on line Flash application for a client. On the art side, I'm creating a new style of animation that I really want to push forward.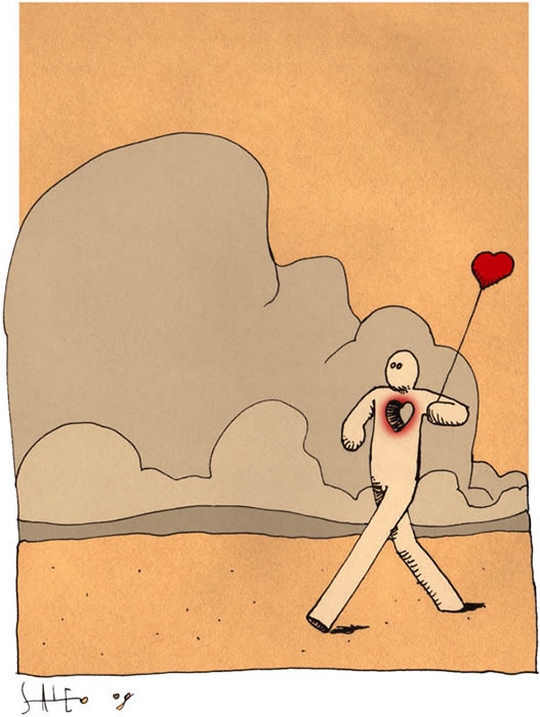 What are your other interests beside art?
I play the piano since the age of 11, so music is one of my other interests (oops, but this is art). I like to design and program small games (ouch! art again!). Beside art, I'm not a very active person so I like to do standard but very enjoyable things like staying with my wife and my baby, watching movies, surfing the internet, playing games…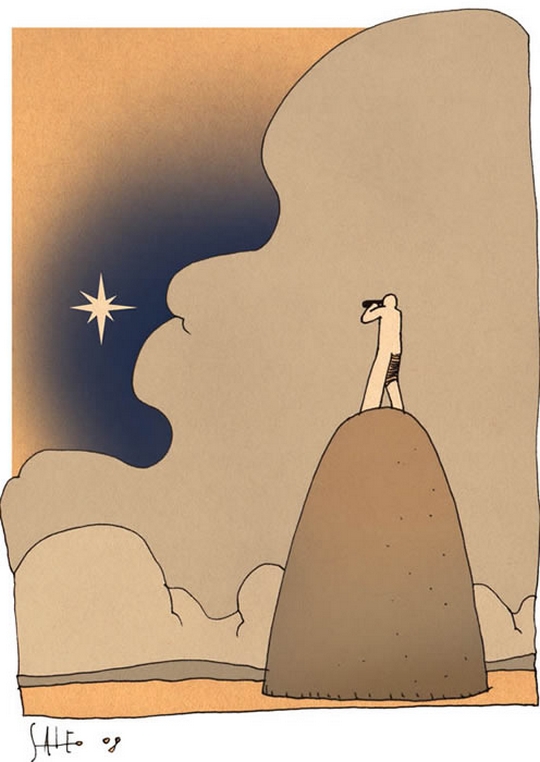 What's the best and worst parts of being a full time, working artist?
? Well, it depends on what is important to you and your life. If you are a freelance the bright side is time management. You can manage your life and your work in a quite flexible way. The dark side of being a freelance is that you don't have any guaranteed income, you must work and, at the same time, you must constantly contact new clients; often you sleep a few hours 'cause of night time work, and so on.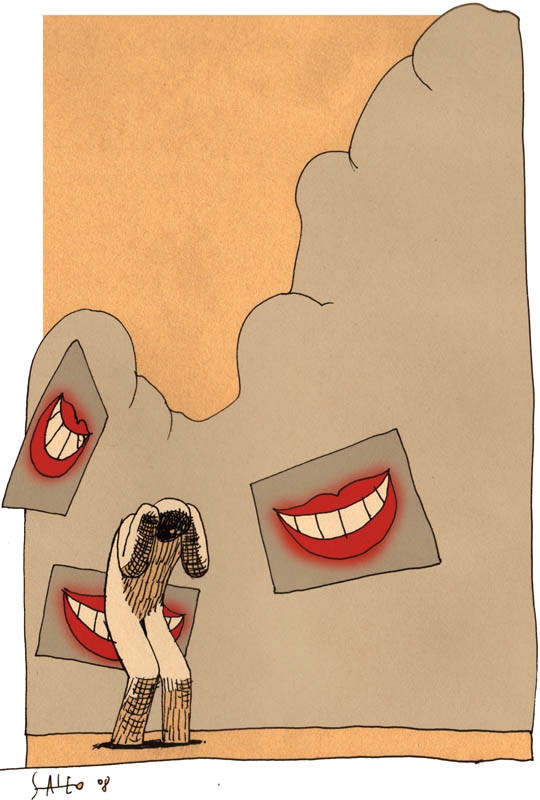 Any advice to up and coming artists?
Again, it depends on what you want your career to be and what kind of person you are. If you wanna work at Disney you must bend your mind to the "Disney way of life", I suppose. From my point of view I'd suggest: do your best to develop YOUR art and style. Nowadays it's very difficult to be completely original but strive to put your mark in your work. Client work tend to leave you with little or no time, but try to keep some to do new experiments with your art.