Edit!: Also see my interview with Architect — Jeff Kovel Here
UPDATE: Interior Images of the residence from New Moon HERE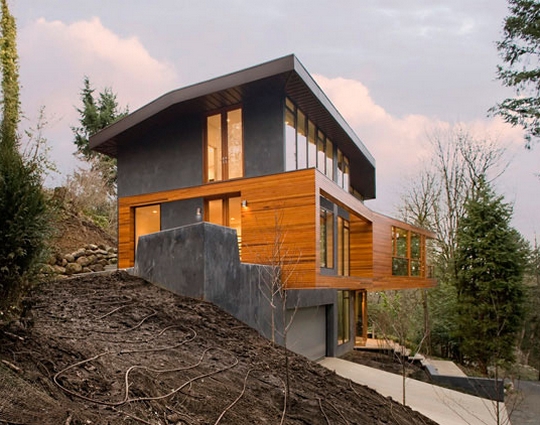 Myself and two other architecture students went along to see the new vampire come romance movie twilight..
..We made the mistake of going opening day. Aussie kids are currently on their Christmas break and amoungst them, screaming teens, all hungry for the blood (like vampires.. get it?) of teen heart throb, ex- harry potter star, Robert Pattinson or 'Edward Cullen' as those who have seen the movie might know him.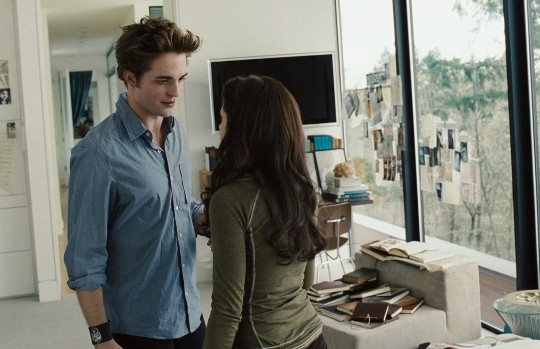 Edward's room.. see more on it here at Apartment therapy
It might come as a surprise to you, that myself and my friends, all in our twenties (and two of us male..) all swooned at one point..
But it probably wasn't for the same reason as majority of the audience.
I'm talking about the Cullen's House..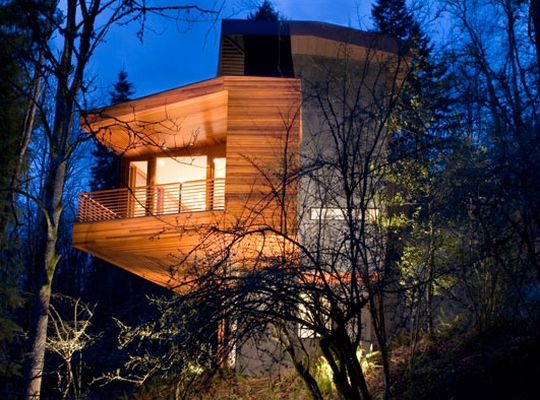 After seeing Manvi's post for the house featured in twilight over at her blog Mochatini, I decided to do some of my own exploring..
Edward Cullen: "What did you expect? Coffins, and dungeons and moats?"
Bella: "Um..not the moats."
Well I'm happy to say that there were no coffins, dungeons or moats.. but rather a splendid contemporary home, that's certainly worth investigating…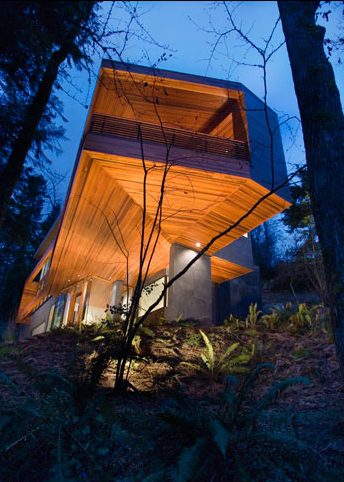 The Hoke House is by architect Jeff Kovel via 'Skylab Architecture' it's 4300 squares, built by Metcalf Construction, with Lucy Metcalf as the interior designer and landscaper.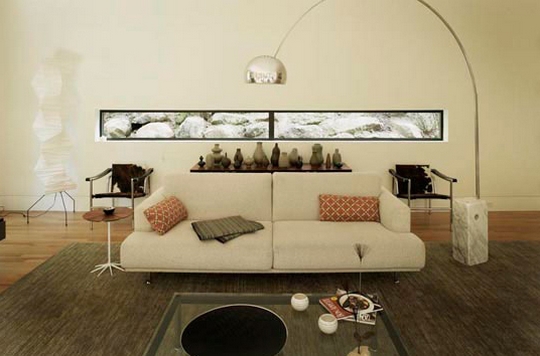 The amazing symmetry and rough floor looks great, and the (perhaps over used) hanging lamp looks great in this living room.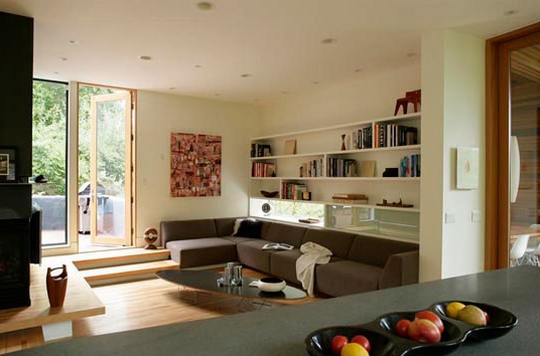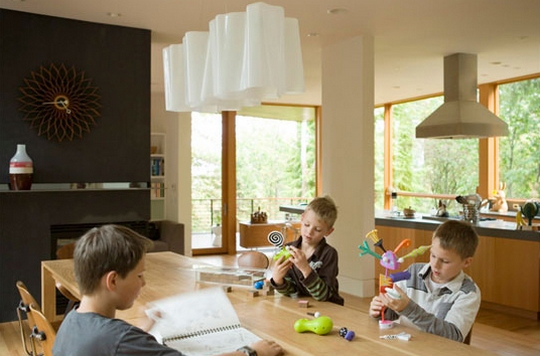 The meals and dining area look warm and inviting, a strong use of timber again, simple tables and furniture used effectively.
Notice the floor to ceiling windows wrapping the kitchen that provide great natural lighting as well as splendid green, forest views.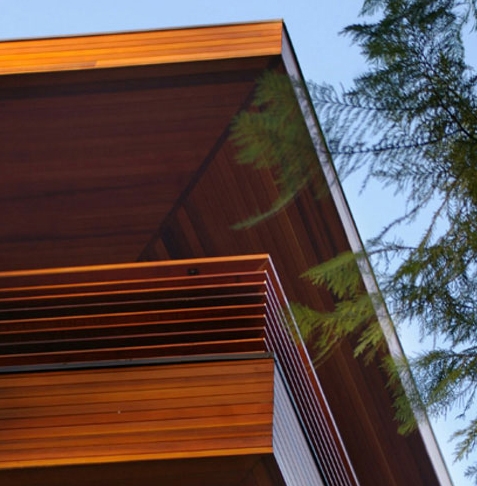 The contemporary boxy home is well positioned on the site, the architects have taken advantage of the natural sloping landscape and have strategically placed the home so it looks out over the greenery.
It's the use of timber that really does if for me, the striking middle floor of three level home creates a nice contrast with the industrial grey of the other stories, and again, relates back to it's site, fitting in nicely with its green forest setting.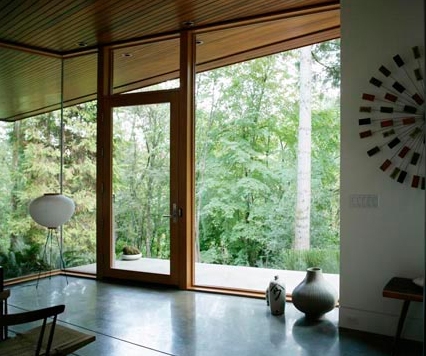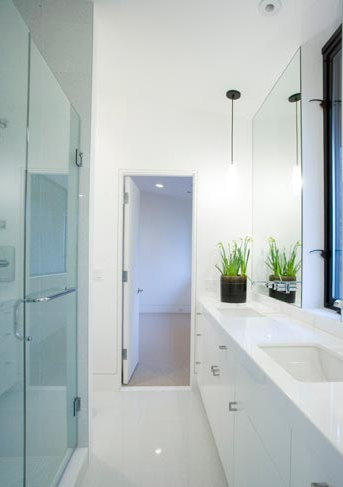 Modern, white and pristine bathrooms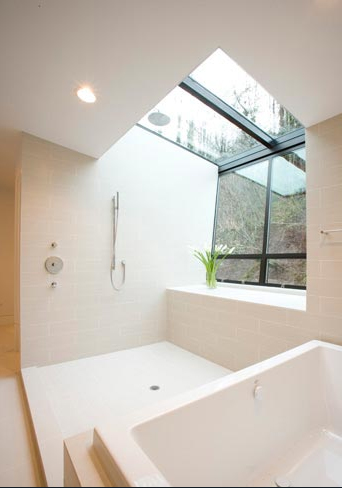 Amazing bathroom window/skylight would allows its users to feel very free and open when stripped down and having a shower.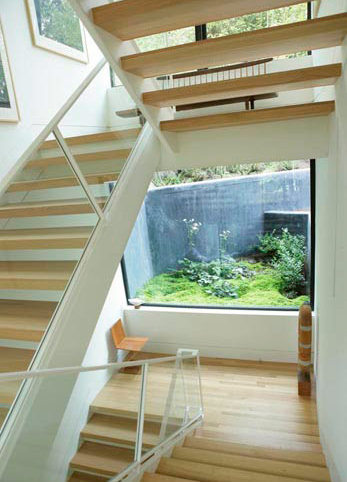 The contemporary feel is continued inside the home. The walls are a tradational modern clean cut white, though the clever use of timber is continued into the home as floorboards and on the stairs.
The house is open and bright and naturally well lit through the obvious use of large and multiple windows.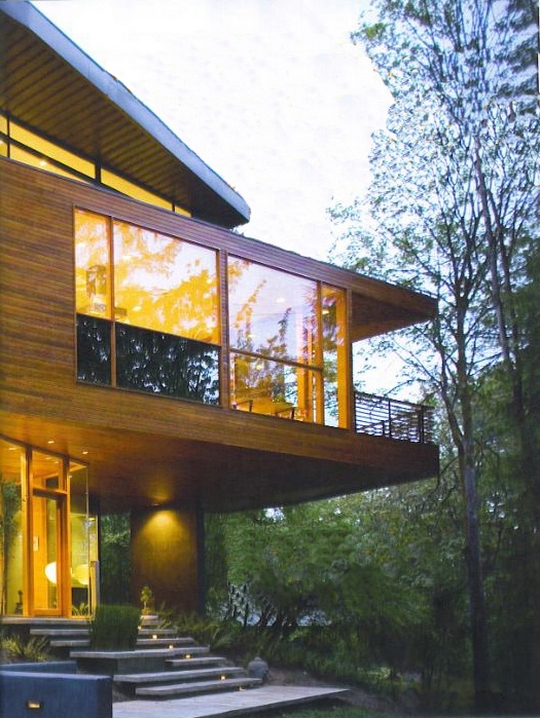 A bit of a side note, Twilight was a great movie and is definitely worth watching, (i've just started the first book also!)
But i'll leave it up to you to decide which you prefer, the eye candy of Edward Cullen or his home.
Edit!: Also see my interview with Architect — Jeff Kovel Here
24/11/09 UPDATE: The New Moon Home is for sale! Check out more images HERE