When I stumbled upon this design I was really blown away, not just the design itself but rather the theory behind it..
read on, you'll understand what I mean..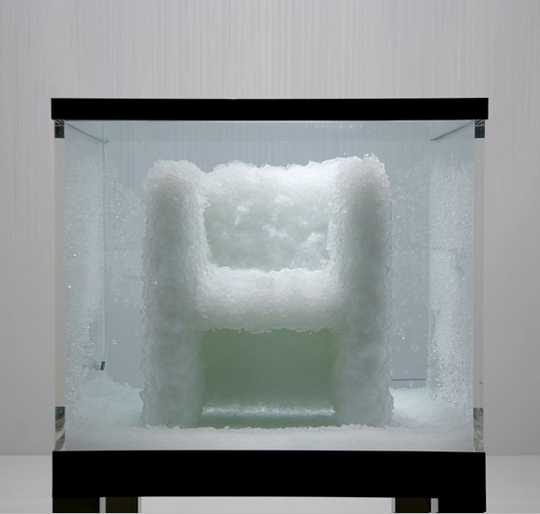 "Nature shows us a beauty that exceeds our imagination. On the other hand, it contains a strength that is sometimes frightening. The forms of nature are unique and cannot be reproduced. This endows them with mysterious beauty and makes them fascinating to us".
- Tokujin Yoshioka
Have you ever grown a chair..?
Japanese designer Tokujin Yoshioka has painstakingly created the natural crystal chair, or 'VENUS'
The tiny crystals are grown in an aquarium, layer upon layer added and carefully moulded to create the VENUS char.
Yoshioka suggests his design, "which is formed using the laws of nature and embodies a beauty born of coincidence, pushes the boundaries of creativity.. The work is like my message for the future."
And I'd tend to agree.
Perhaps one day we will be eating off tables that were grown in a lab, whilst sitting on chairs that formed in an aquarium.