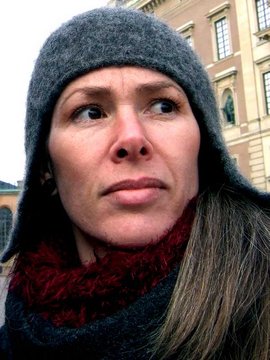 Perhaps a better title would have been "Cecilia Levy – Globetrotter, wife, mother, artist"
– Cecilia Levy is an amalgamation of many different things who believes that "In the words of German techno group Scooter: It's nice to be important, but it's more important to be nice."






Levy entered this world in 1963 in Stockholm, Sweden. A self-proclaimed nomad, Levy says that "I've moved around a lot; we lived in the U.S and Indonesia during my childhood and as an adult I've lived in Israel, France and Switzerland. But I've always returned to Sweden." Levy currently resides in a small medieval town of Sigtuna, just north of Stockholm, with her husband Mattias Adolffson (previously featured here!) their two daughters, Olivia and Rosa and a dog named Asta.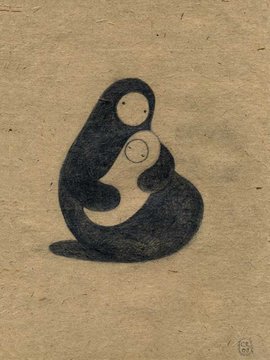 So what's it like living in an artist's household? According to Levy, it "isn't glamorous, dramatic or romantic a la Frida Kahlo and Diego Rivera – we are both too down-to-earth and practical – Swedish – for that". Mattias and Levy do, however, share a studio at home so of course there is the inevitable exchange of ideas, inspiration as well as the hardships and pleasures that they experience on a daily basis. Though Levy says that she doesn't believe they influence each other's work, that "a good thing about living with another artist is being around someone that understands what you're doing and why you're doing it".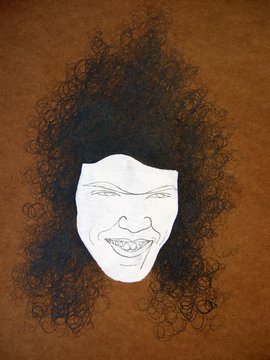 The creative genes of their parents have, without a doubt, been passed down to their two girls. Levy says that both love being creative, albeit in different ways. One "writes extremely long, detailed, fantasy stories" whilst the other has just "discovered the fine art of poetry". Despite this affinity to their artistic parents, Levy maintains that "it wouldn't surprise me one bit[...] if they became just the opposite to us". "They can become whatever they want. As long as they're happy and content, I'm happy," says Levy.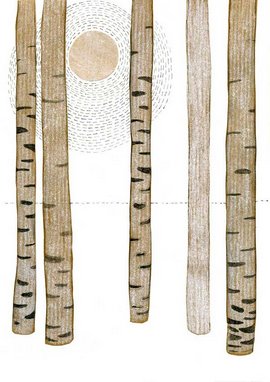 Levy gained an MFA in Graphic Design from The School of Design and Crafts in Gothenburg, studied bookbinding for a year in addition to study at a number of preparatory art schools. She proudly remarks that she "love[s] being a student – if it was possible I'd be one forever". Nowadays, she gathers inspiration from a variety of different places and mediums, stating that nature, as well as countless blogs, museums and galleries and the students she teaches in art and design schools provide the greatest source of inspiration for her.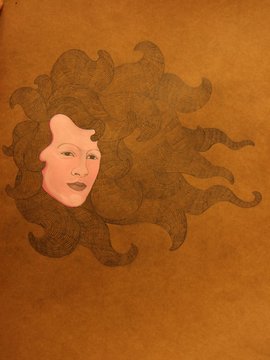 "My style isn't that obvious, I like to experiment and try out new techniques". Though Levy admits to having a fondness for self portraits, her "morning exercise", her personal project, People I never knew I knew is a very special project. "I wanted to draw faces, characters. For inspiration, I took one of my old yearbooks…the faces felt very familiar, as if I actually knew these people." Levy "became so inspired with all these personalities – what have become of them? Where were they now?" One day, if she acquires enough, Levy says she hopes to assemble them into her own, decidedly different, yearbook.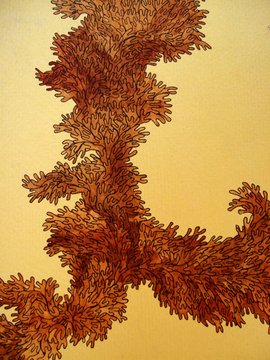 Like any freelance artist, Levy revels in having the freedom "to do what I want to and when" and is currently working on a hand bound books for a local shop in her town as well as several personal projects.
no images were found
Check out some of her amazing work here:
http://cecilialevy.blogspot.com (Regularly updated, keep an eye on this blog!)
www.flickr.com/photos/cecilia_levy/