Bonnie So is a Melbourne based recently graduated designer, making her mark in the design world.
I first saw Bonnie's work on display at this year's Design Market in Melbourne -
Bonnie is a creative entrepreneur and has already founded her own design brand and name, 'this is' at only 22 and 1 year out of uni!
Check out some of Bonnie's amazing products and designs and help support this aspiring young designer (all of Bonnie's products are available to buy) along with an accompanying interview with the designer herself!
Tell us a little about yourself, where are you from and where are you living now?
Born in Hong Kong in 1986. I moved to Australia for education in 2001. During my Bachelor of Design (Industrial Design) in 2006 I spent a year aboard at Hochschule Techknic fur Wirtscharft in Dresden, Germany where I further develop my passion and found my purpose for design. In 2007 I graduated as an industrial designer from Royal Melbourne Institute of Technology (RMIT) University. On the same year in 2007, I established the brand, 'This is' after designing a homeware product, This is a Trivet. A product that is about re-purposing waste. I first showcased 'This is a Trivet' at the Melbourne Design market during the Melbourne Design Festival in 2007. After the success I have also exhibited at the Salone Satellite, Milan International Furniture Fair in 2008. Sine then I've continued to further my practices to in design and continued develop 'This is' in Melbourne.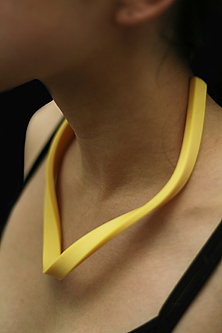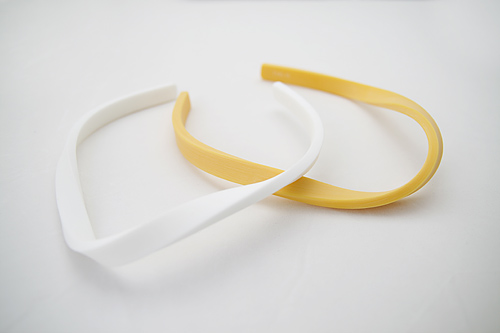 What people (designers or otherwise), places or things inspire you, and how?
I am a fan of Japanese animation. Currently I'm watching Naruto Shippuden and Bleach. Both animations have been showing for more then 200 episode. The story
doesn't actually change much. It's often repeating or playing around with similar tactics in different. I like watching them because they are basically talking about
different situation in life through these ninja or death god characters. They all seems to have these immense energy that keeps them going. Their characteristic and
attitude inspire to keep doing what I am passion of.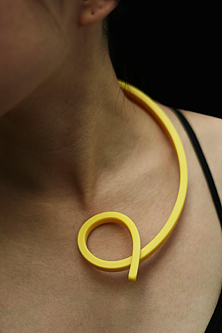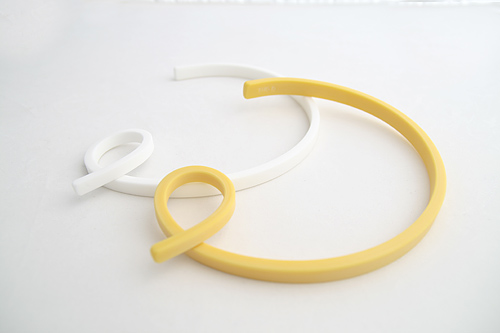 What are you working on at the moment?
After the two launches for This is Accessories Collection at the Melbourne Design Market and Young Blood Designers Market in Sydney. I've been invited to participate
in some other design markets and trade fair next year. So now I'm preparing for these events next year before I start working on some new projects I have in mind.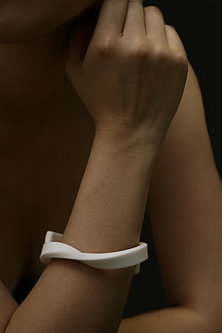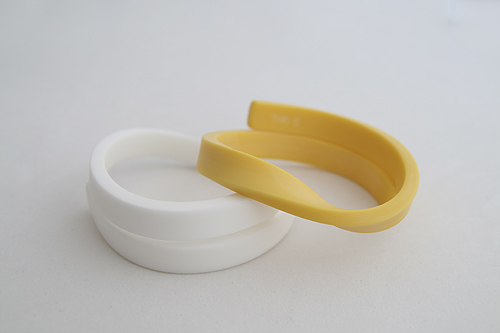 So what exactly is 'This is'?
This is™, is about staying true to what it is. This is™, is design company that is about conveying a straight forward idea of the product. The brand name forms a part of
each of the product names giving them a unique and honest identity. This is™, hopes to use the brand and concept to provoke people to pay attention to the value and
meaning of what they buy.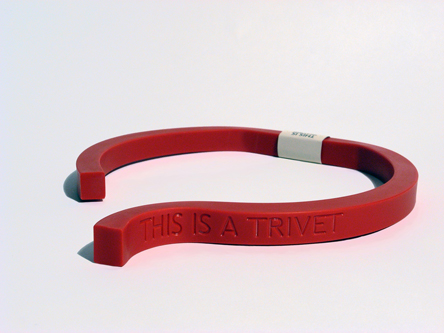 Tells us about your 'This is a trivet' for example, what is it? What's the inspiration behind it?
"This is a Trivet" is designed to hold hot plates and pots to protect your table top. It is based on a project that is about re-thinking, re-using and re-purposing excess
materials into something new. "This is a Trivet" has been transformed from the excess solid surface material such as Corian from bench tops and sink rims. The
concept of "This is a Trivet" was naturally inspired by the flexibility of the unique material. It is a simple free flowing form with functionality incorporated in it. It is heat
resistant to 240 ~ 260 degree Celsius. Two trivets can be interlock together increase the size for larger plate.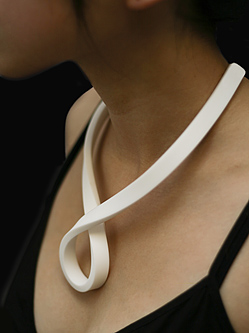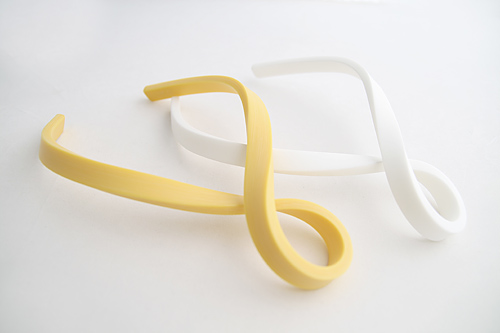 What are your other interests beside design?
Traveling, cooking, food tasting, music and international movies.
What's the best and worst parts of being a full time, working designer?
The best part of being a self employ designer is that I am working on my dream everyday. I enjoy the process of developing myself and my works everyday.
The worst and the best part of being a self employ designer is that you need have a clear vision of your goal/ dream. You need a certain level of passion and
commitment to keep motivating yourself everyday and not give up your dream.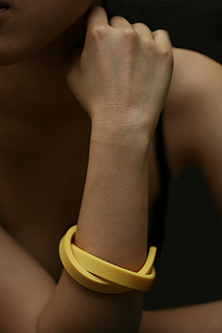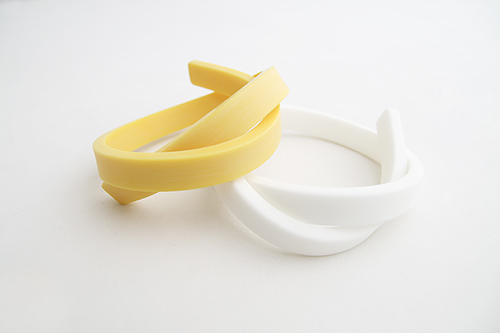 Any advice to up and coming designers?
The more you understand yourself, it's more likely that you will live in your dream.
Very Profound Bonnie! Like it.
http://www.ponoko.com/showroom/ThisisOnlineShop