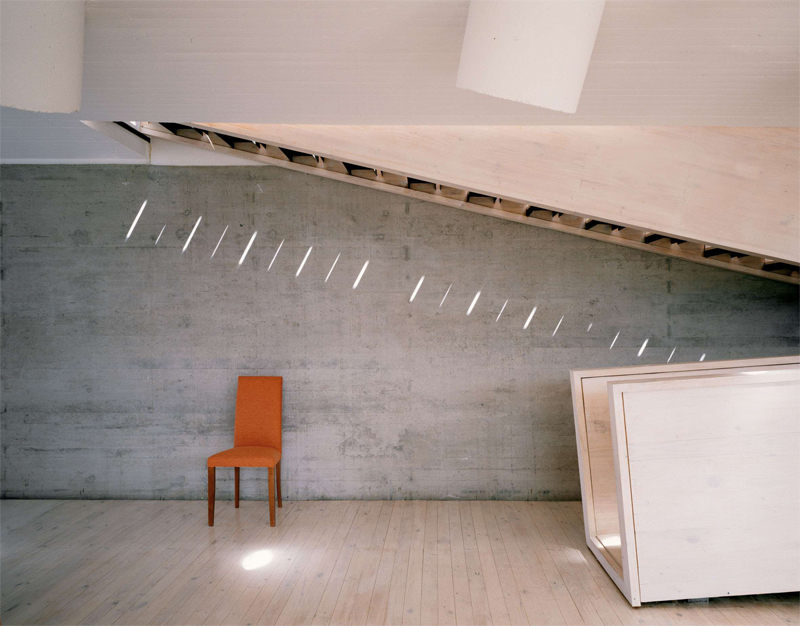 I was delighted to hear that one of my favourite architects and designers Sebastian Irarrazaval has been awarded for his 'Pedro Lira House' and will also feature in the just published Phaidon atlas of the 21st century World Architecture  -
Check it out!
The Architect : SEBASTIAN IRARRAZAVAL ARCHITECTS are based in Santiago de Chile. Their Projects range from single family housing to office buildings and hotels. Their approach to architectural design combines theory and practice. As a result, innovative and well crafted results are expected for every commission. As a commitment to this approach, every member of the team shares professional practice with university teaching.
From Irarrazaval blog: http://irarrazaval.blogspot.com/
The Project: The contemporary designed PEDRO LIRA HOUSE in Santiago, Chile.
The use of materials in this building is amazing it's like the  architects have fused common building materials (concrete, timber and glass) in such a way that create a harmony in the building. The textured concrete walls and structural members together with the timber floorboards go well together –  The use of concrete suggests a feeling of mass and permanence whilst the floor boards give a sense of warmth and remind us that the building is still a home.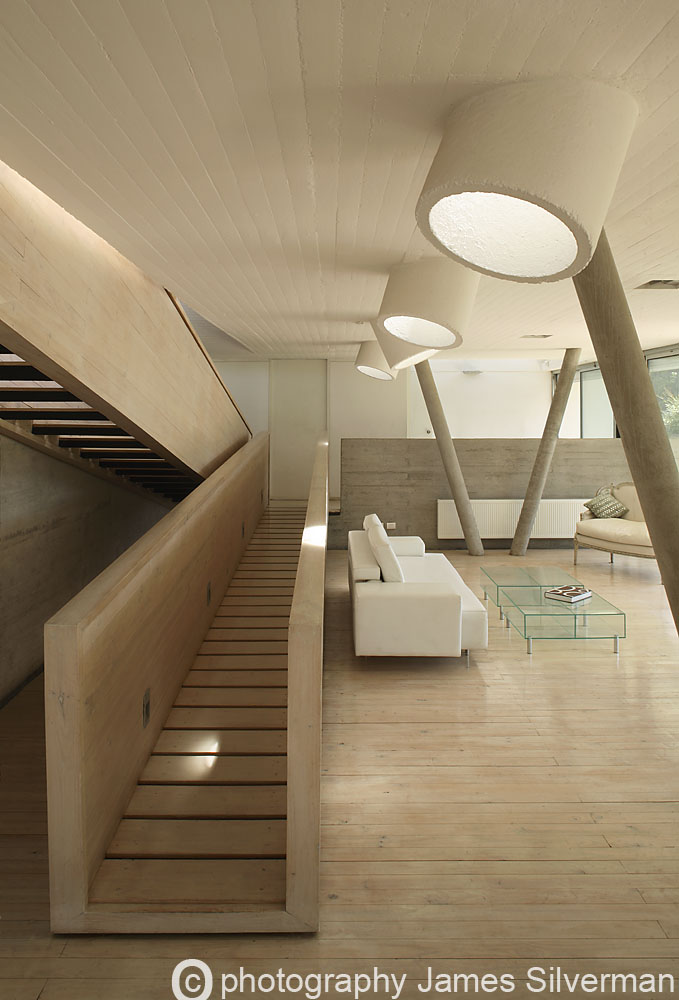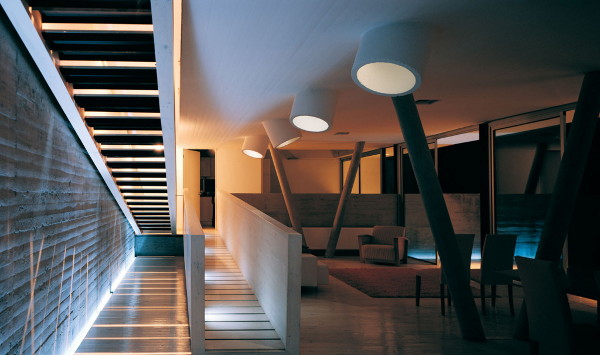 The house is also well lit – by light wells that remind of portholes protruding from the ceiling through to the roof, linking in and out. The warm lighting again reinforces this sense of harmony and homeliness.
You are lead from ground to floor to mezzanine to roof through the use of long ramps and staircases, the use of such long ramps highlights the elongated form of the house and other than the obvious use of access, provides its own visual input that a normal scaled ramp or staircase just could not provide.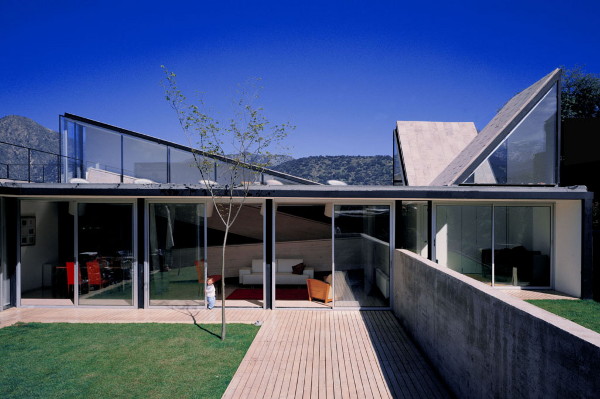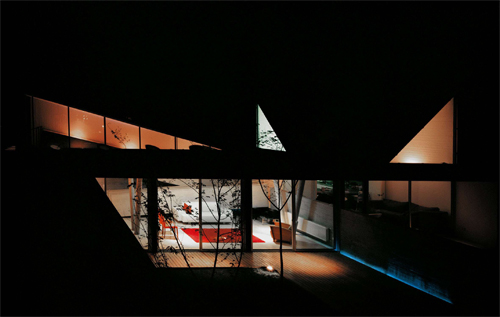 I love the  courtyard – I think the off-centre single tree in a perfectly rectilinear patch of grass compliments the house well. Both minimalist, both modern and contemporary. There appears to be no difference in height between inside and out and the decking used outside mirrors the floorboard in. The mezzanine level is also continued from in to out. In this shot you can see the retaining wall runs through the glass into the house, and the 2nd patch of grass is also levelled with mezzanine.
The high triangular prisms jutting from the roof are also well placed, preventing the home from becoming a flat and rectangular shape. They obviously serve to let natural filter through and bounced off the interior walls, lighting the building well.
This is one of my favourite homes, i could really see myself living comfortably here. (I'm sure many could!)
Here's hoping i can visit one day.
Check out the other amazing work of Sebastian Irarrazaval at
Blog: http://irarrazaval.blogspot.com/
URL: http://www.sebastianirarrazaval.com/
and make sure you check out 'House in Las Palmas' another great project by the talented team.